Yet another Steve Jobs post. I guess a few posts about Steve Jobs would never be enough so here's another one. We have already announced that last Sunday, October 16 was declared a holiday, Steve Jobs day by the governor of California. He posted the announcement online via Twitter not long after the death of the inventor, Steve Jobs. The basis of this announcement is that the headquarters of Apple is found on the state of California itself. Here is where Steve made the most popular of his creations including Apple II, Macintosh, and all the iDevices (iPod, iPhone, and iPad). Hence, in line with that, Governor Brown declared last Sunday as a holiday. The memorial service of Steve Jobs was also held that wherein different elite coming from the digital industry attended, close family and friends, as well as a number of politicians and celebrities.
Apple Closed On Wednesday To Mourn Steve Jobs' Death
To follow that event, Apple has declared another day to honor Steve Jobs, and that is on Wednesday. Contrary to the previous one held in California, this is going to serve as an international day of mourning for the different headquarters, centers, and offices of Apple located all around the world. Again, different big time people from the tech world, politicians, celebrities, and those close to the heart of Steve Jobs are going to attend.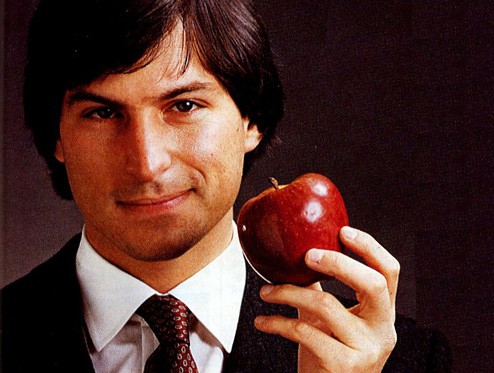 This would also mean that the Apple centers and offices are going to be closed on Wednesday. This goes for all the centers worldwide. This is also the reason why Apple is not booking anything on that date, as well as postponing those that are already booked, even if these are customer concerns regarding tech support, seminars, and orientations.

This is also the day where Apple is going to give their employees a chance to mourn and honor their founder. Since last Sunday, they weren't able to do that. This is going to be company-wide. Every employee would be able to view the even via live screening. For those across the globe with different time zones would be able to re"stream" the celebration so they would be able to take part of it as well, regardless of the time and the place.

For those who don't know yet, Steve Jobs have died last October 5 from a rare for of pancreatic cancer. He battled with it for a long time already and did everything that he could to get well, except for an operation that could have been very vital and would have saved his life but he didn't undergo it because he didn't want his body to get open. When finally he accepted, it was too late.

Up until today, the whole world is still mourning for his death. He has touched a lot of lives through his inventions. He has contributed a lot to the world, be  it music or education. He has given the world a new perspective to see things and appreciate life. He is truly one of the greatest men of our time.

About the Author: