How to Fix a Cracked iPad Screen? – AppleRepo.com, The most common issue to an iPad is the screen getting cracked, shattered or broken. Apple's iPad aren't cheap that can be purchased or fixed every other day. Smashing your iPhone or iPad screen is sadly a common damage. Apple's warranty doesn't include accidental damage, whatever the issue may be you have to spend your money and get it fixed. In this article we will discuss best ways to repair damaged iPhone or iPad display and some great tips to mend the display that are visibly broken.
Read: How to Fix ipad Screen Rotation Problem
How to Fix a Cracked iPad Screen?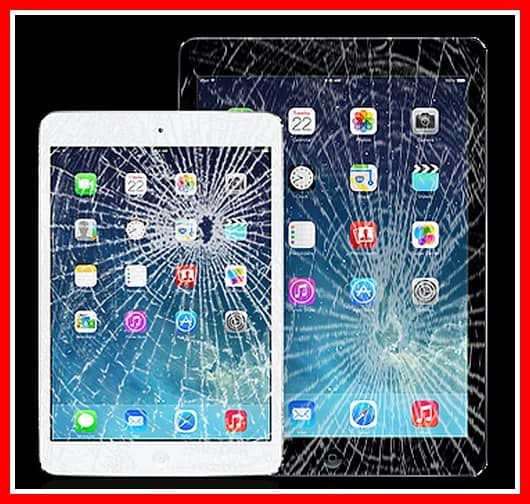 Read: How to Do Split Screen on iPad
Apple can fix a Cracked ipad Screen Problem
Apple has set a fee charge to fix the issue. The fee is based on the model of the IPad, it will continue to fix the issue but won't do it for free. If you have Apple care you can get your screen replaced by Apple care+. Apple care covers two incidents of accidental damage including a cracked screen with a 49$ service reasonable fee each service. The screen replacement offers a year warranty in case you need second replacement free of charge.
If you have Apple care, it will be a plus point for you. Otherwise it will cost about the price of new iPad to fix your screen. You can get an appointment scheduled at Apple care if you're looking to resolve the issue.
Have it fixed by third party
You can get your iPad or ipad mini screen fixed by any place you want, but choosing Apple over any third party will give you warranty. If you're looking for warranty, Apple care is the best option to choose to get it fixed otherwise there are number of options that can fix your shattered screen. Choosing a third part over Apple will be a cheaper choice than Apple however when you're going to a third party, a number of questions pop up in your mind that you would want to ask before handing over your device such as:
How to get your screen fixed by Apple?
How much does it cost to fix an iPad screen?
What kind of warranty is offered?
Replacing a cracked ipad mini screen from a third party can be seen easily and fairly cheap, you still want to make sure the service you're getting makes you satisfied and risk free. The last thing you'd want is crack- proof screen
Don't do it yourself
There are many DIY solutions to mend your cracked ipad screen and scratches with weird remedies that will show you how fix these but this isn't what you need. Changing the screen resolution is much difficult then it seems. You can't give an attempt on doing this, it's better to leave this on professionals. Plus the DIY is a make it or break it fix and no one will he held to blame except you.
Handle it
If there's a small crack on your screen, iPad can function. It can even work if the display is shattered. If you're low on cash, you can continue dealing with it or else you can get it fixed by fixing an appointment with Apple care.

Thanks for dropping by here and read this fixing a craked ipad screen article. This article is written byAbraham M. Williams, He is an enterprenuial App developer and Consultant at iOS Development Company in Singapore.  He's good at communication and guiding developers and clients who lack knowledge of technology. He has the combination of problem solving and creative skills and he's a fast learner and self-motivated individual.

Post Tags: Apple iPad cracked screen, broken ipad screen

About the Author: