Is an iPhone Purple Screen Death problem Being Forced On Your Phone? Here's How to Solve It
The iPhone purple screen menace
If you own an iPhone and have tried to Jailbreak your iphone, then you must have experienced an iphone purple screen death problem. When you try to jailbreak devices such as iPod touch, iPad, 3GS or iPhone 4s, the purple screen is a very undesirable problem. The simple solution to fix this iphone problem is to clear the cache before you begin jail breaking your phone. Read on below for steps to be followed to eliminate the problem.
How to solve the iPhone Purple Screen Death Problem?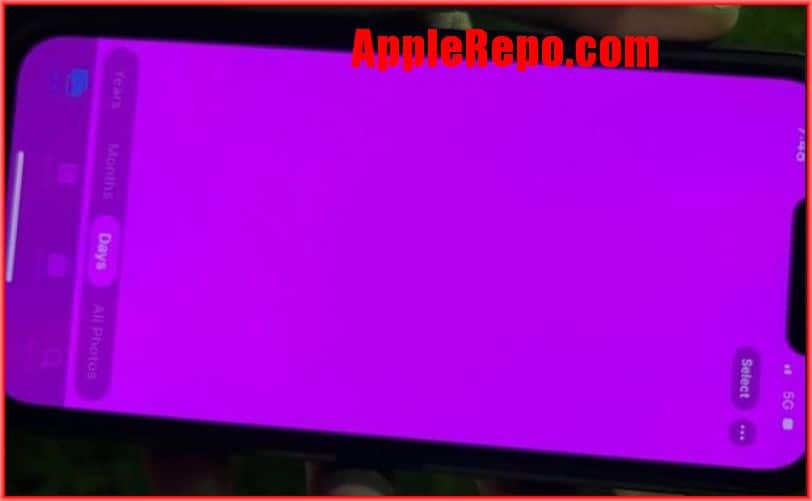 The solution to this problem is very simple. All you have to do is remove stored items from history and clear the cache memory. Navigation process is very simple and it can be done in three steps. If you have looked into all the features of the phone, you will definitely be aware of safari browser. Safari is the browser used by Apple for its smart phones. You need to go to the settings page and select the safari option. This will open up the browser window. Then select the tools option and clear stored items.
To solve the problem completely, you will have to clear out Cache, History and Cookies. Once this is done, your problem is almost solved. Turn off your phone and allow it to reboot. After your phone is on again you can use the jailbreak software to unlock your phone. This time, you will not experience the purple screen in all possibility.
Easy way out
While the above given procedure is the most widely accepted for solving the purple screen problem, you can try other simpler ways to get rid of it. Usually, while jail breaking, you will also have your phone hung. If this happens, switch off your phone and switch it on again. The phone will then work normally. If the purple screen still persists, the above given solution is the best procedure to adopt. Just remember that only clearing history will not help in removing the purple screen from the phone.
It is also important to remove things stored in cache and cookies. Owing to the fact that thousands of iPhone users prefer to jailbreak their phones, Apple has released unlocked iPhone. With this phone, you are not likely to have the purple screen problem. Unlocked phones, however, are more expensive than regular locked ones.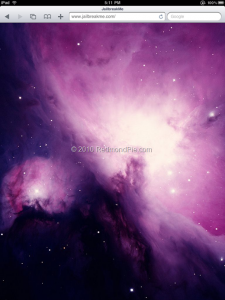 (image credit:redmondpie.com)
What if the process does not work?
For almost everybody who suffers the purple screen problem, the above mentioned process works. If it does not work for you, then try the process again. The next time, it will definitely work. However, you will have to use jailbreak.modmyi.com rather than using just jailbreak.com.
Jail breaking has become one of the most basic features because Apple locks the phone with the SIM card and makes it impossible to use other network providers in the phone. This is a problem for international travelers and those who are unhappy with the existing network. Jailbreak was actually developed by a group of hackers and the software is widely used all over the world.
In conclusion, it would seem that there are a variety of reasons why an iPhone might experience a purple screen death. While some of these might be easy to fix, others could be more difficult or require the assistance of a professional. No matter what the cause, it is important to address the iphone purple screen death problem as soon as possible to avoid any long-term damage. If your iPhone is experiencing this problem, don't hesitate to reach out for help.