iPad Safari Crashes
Safari as an iOS browser has been working perfectly for the iPhone and the iPod Touch, though for some particular reason, it's not seeing good days with the iPad. iPad Safari Crashes have been reported and they do not happen rarely, they happen almost regularly which of course, lead to the frustration of the users.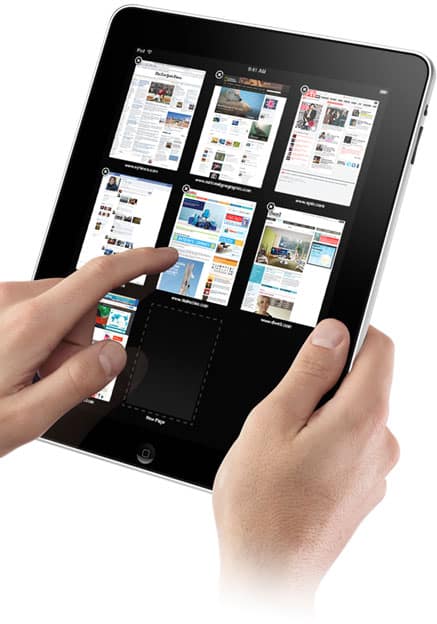 Safari Features
Safari, without the crashes is a really fascinating app. It's one of the best iOS browsers out there. It is supposed to let you take the world wide web with you everywhere you go at fascinating loading speeds wherever you are, whenever you need it. You can flip your iPad horizontally or vertically, it doesn't matter. Web content would not get pixelated, and the resolution easily adjusts to your preferences.
Watch the video below if you has ipad safari crashes and  frozen problem because of: semitether on ios.

Aside from that, it encourages easy usage with a very user-friendly, and tap-friendly interface. To surf all you want, you can just tap away. Finally, it also allows you to print the web pages that you want without connecting it to your printer. Just send your webpages to your AirPrint-enabled printer, and you can print away without connection cables and cords.
The only problem is, iPad Safari crashes. Users report the crash to happen occasionally but these crashes happen a lot more when the app is burdened with loading picture-heavy pages. The real question is not when the crashes happen and why, but it's more on how to fix it, because apparently the crashes are here to stay, until the Safari team figures out a fix.
Here are some known and tried fixes and hopefully, one of these would be enough to solve your iPad Safari Crashes problem as well.
Safari Crash Fix: AutoFill
First of all, try turning off the AutoFill. AutoFill makes the work harder for Safari when it comes to dealing with picture-heavy pages, so why not try turning it off? You can do this by going to your Settings, choose Safari, then AutoFill. Turn all of the options off from there.
iPad Safari Crashes Fix: Turn Off Other Windows
The next fix that you could try is turning of all the other open windows and try sticking to just one open window, especially when you don't really need all those open windows. This just adds up to the performance and effort of the Safari which could also cause it to crash.
iPad Safari Crashes Fix: Resets
If all these fixes do not go well, then why not try resetting your iPad? There are two ways to do this: the soft and hard reset an ipad. To perform a soft reset, you just need to hold down the Sleep/Wake button for a couple of seconds, until the slider appears. Slide to power off. Hold the same button again for the same amount of time to turn your iPad on again. Try your Safari out. If you are still encountering issues, then maybe the hard reset is the solution. To perform this, you have to push to buttons at the same time: the Home button and the Sleep/Wake button. Push them for around ten seconds until the Apple logo appears, disappears, and appears again. It could take a couple of seconds longer than the soft reset but don't worry. Just wait for it, and once it finishes, try your Safari again.
Safari Crash Fix: Settings Reset
If the resets still don't solve your safari crashes on ipad problem, here is the final solution. You may want to back-up some files before proceeding because this would indeed erase all your messages, preferences, passwords, and other information. You're going to reset all your settings. Sometimes, some corrupt data find their way to your system. Performing this reset erases all the corrupt data and may fix issues regarding connectivity.

After the following iPad Safari Crashes fix and solutions, your Safari should be working properly already. If all else fails, then you may want to check other iOS browsers as replacement, so be sure to check out the next post!

About the Author: