Apple Working to Develop Siri TV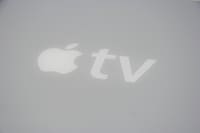 Apple has been in the process of developing their own television sets for quite a while now and it looks like Siri is going to play a part in them now. Apple TV is still in development but at this point analysts and reports are saying that Siri is going to be the control method as well as a significant part of Apple's TV system.
This is great news for anyone considering buying the Apple TV and if current predictions are right it will definitely be a popular device. Nobody is quite sure when Apple TV or Siri TV will be available on the market but if current predictions are to be trusted it will likely be within the next 6 to 12 months so by next holiday season Apple may be a major player in the TV market as well.