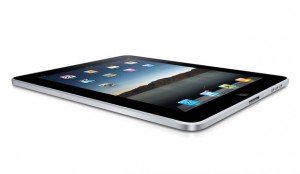 The iPad 3 is getting closer and closer to becoming a reality and while we don't actually know a lot about it officially there are plenty of rumors out there. The iPad 3 is expected to be announced in the coming weeks and if that is the case we should find out plenty of official details but for now all we have are some very interesting rumors.
It seems remarkably likely that the iPad 3 will in fact have a retina display, and if this does turn out to be true it will be a very good thing. It also looks like the iPad 3 is going to be running iOS 6 which is expected to be a significant upgrade from iOS 5. We can't say for sure what the upgrade will include but if sources are to be trusted it is going to be a very worthwhile upgrade for all iOS users. Another expected improvement for the iPad 3 is the improved CPU and camera. Both of these are also unconfirmed but thanks to a number of leaked photographs from suppliers they are pretty much guaranteed to be included in the iPad 3. Obviously the camera will be a nice improvement but the significant increase in processing power is what we are really looking forward to.
That is pretty much the entirety of what we know about the upcoming iPad 3, we can't officially say anything for sure but all of these rumors are more are definitely appearing to be correct. Apple is most likely in the final stages of announcing the iPad 3 too so hopefully in the next month or less we will have a pretty good idea of what exactly we are looking at and when it will be available.