Apple Bringing iPad 3 in March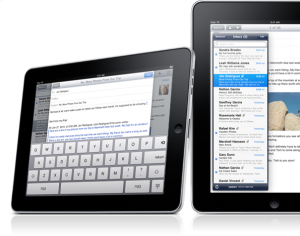 More iPad 3 info has surfaced and this time and while the source of the information is not Apple directly it looks like it is probably quite credible. The rumor is that the iPad 3 will be coming out this March and just as expected it will have a high definition retina display.
The interesting thing we found out is that there may be a second iPad, currently being called the ipad 4, coming out later in year around October. We don't know if this could possibly be the smaller or cheaper iPad many analysts have speculated about but at this point it seems quite likely. Hopefully Apple will give us at least some sort of official news in the next month or so but for now we're just going to continue going off f what the inside sources have to say.