iPhone 5 Rumors: New Case and New Antenna. For the new iPhone, the iPhone 5, it's time for a revamp. Not that the iPhone 4 isn't an amazing smartphone, but it had its flaws. Two of them were the antenna and its shine plastic case. Others were its limited battery power of only about 7 working hours. The bad news is that the battery life will be more or less the same. The good news is that the two flaws were corrected.
One of the more prominent problems of the iPhone 4 was certainly its antenna. The news of its limitation went through all the tech blogosphere and through the mainstream news. It would be commercially suicidal not to correct that in the next iPhone 5 Release date, in this case, the iPhone 5.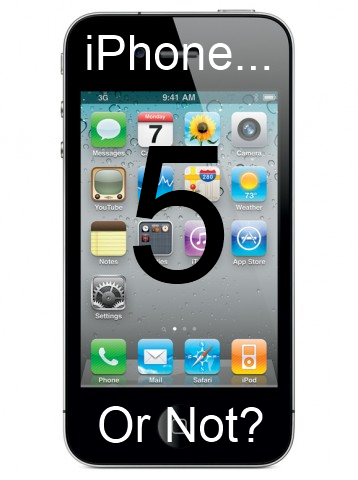 The iphone antenna was not technically flawed per se. But, with the wrong grip, also ironically known as the iPhone death grip, the connection got worse and worse, even dropping calls. It is not a huge deal, if you hold your iPhone with another grip, however, who wants to restrain its use of his own smartphone? It was certainly more of an embarrassment to Apple, which is proud of polishing every single detail of its devices, that a handicap for its use. One thing is sure, Apply won't simply cover the antenna with a bulky piece of plastic. It will re-design completely the antenna.
The second iphone problem that has been corrected is not a technical problem, but only a design problem. Unhappily, manufacturers couldn't get both the glass casing and the white color on the same move. Shine white was simply not available, contrary to Apple expectations of releasing a white iPhone 4.
Apple has solved this last iphone problem using a different material, so the rumors go. And these rumors sound very plausible. The new iPad 2 (release date: 11 March 2011), has a white model among its options. Now it is time for the iPhone 5 to be launched with the shine white back option. Apparently, its casing will be aluminum instead of plastic, which will reduce even more the weight of the iPhone, and maybe, only maybe, will allow for a slightly bigger battery for the iPhone 5. This last point will tackle the third problem, but new fancy graphics and sounds will probably balance negatively this improvement, letting you with a new iPhone 5 with the same battery life than its predecessor iPhone 4.