FlickFx iPhone App Review: Could be your best friend when editing pictures on the go
Aside from blogging, I love to travel to find solitary places where I can easily unwind after week's strenuous money-making campaign together with my camera, laptop and iPhone. Just recently, I've discovered an iPhone app that I could consider very useful when it comes to editing photos I've collected.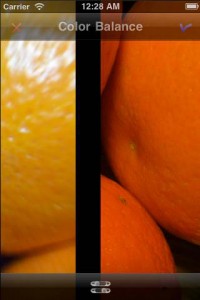 FlickFx iPhone app offers almost every possible feature one can think of to do with their photos. Basically FlickFx uses flick touchscreen motions to enhance your photos when editing, and primarily, it's very purpose is to make once dull picture into a livelier one.  The app also comes with lots of features you can simply turn on and off when editing any of your pictures.
Here are some of the things you should know about FlickFx, if you are a photographer.
1. 30 different effects – if you think 30 different effects you can laid on any picture are so few, you're wrong. These are more than enough considering you cannot put all of them together. You have to choose which effect is most appropriate. Nonetheless, you have plenty of choices to choose from.
2. Easy-to-use functionalities – with few taps here and there, you can make those boring pictures lively enough to show to your friends and family.  Personally, I find the app rather helpful and convenient to use so I doubt you'll find it otherwise.
3. Lacks social features – perhaps one of the downside of this app, or at least one of the aspects that the developer forgot to integrate are the social features like Facebook or Twitter where you use to share the edited photos to your friends. Of course, you can easily save the ones you've edited, upload it to your other devices and that's it.
4. It is FREE – you don't have to spend a dime for this app which I find very helpful, don't you think? But I am willing to purchase this kind of app even if it was offered for $10 considering it is essential for my hobby. If you love photos so much, you wouldn't mind buying apps like FlickFx.
Personally, I like this app a lot but it's up to you to try, after all it is offered free. You can acquire a free copy of FlickFx here.
Don't hesitate to share your experience with FlickFx; post your comments below.