Google+ iPhone App Review: iPhone Makes Circles
Google+ iPhone App consistently made a buzz since the day it was release. It is because Google+ is built to compete or even bring down Facebook. Being new to the competition, this new social innovation of Google looks promising considering that it has become popular in a very short period of time even if it is still in its beta stage.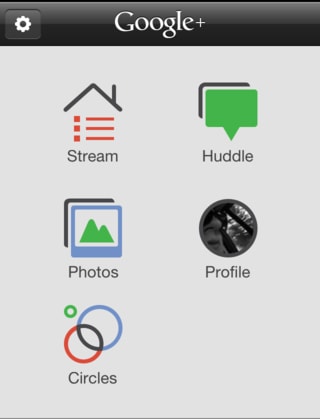 Google+ iPhone App is not just available in iDevices, it is also made for Android phones. Thus, before I actually started writing about this review, I made it a point to review its performance using iPhone and Android phone. These maybe subjective but here are my findings:
1. A lot simpler than I thought – since it is very new and Google is probably testing some things here and there, Google+ iPhone App is simpler than I thought.
After you enter your Google credentials to login, you will be brought to a page which only has six options. From here, you will know the app is really straightforward.
The six options you will be seeing are the following:
A. Circles – this will let you add the right people you wanted to get updates from. Only the people within your circle can share something with you or vice versa.
B. Stream- this will let you see what your friends are talking about, thus you will not be left behind with info about them. In short, it is actually the stream of information that the people within your circle are talking about.
C. Huddle – this is better than any messaging system nowadays. With Huddle you can send message to the people within your circle really fast. It also supports group messaging.
D. Photos – this is the place where you can see pictures or photos. I guess I don't have to elaborate it more.
E. Profile –  you can edit the information you want others to see in your profile.
2. The GUI is easy to navigate – that's right, you will find the Graphical User Interface very simple and easy-to-navigate. Unlike other apps, this one will not give you a pain when trying to make things familiar.
3. Everything works definitely the way they should – I have used and reviewed a lot of iPhone and iPad apps in the past and it is not new to everyone that there are apps which do not provide what their developers has promised, but not this one.
Again, it is very straightforward and you can use it to the maximum considering everything works fine inside its system.
If you have an iPod, iPhone or iPad and you have a Google profile, then Google+ iPhone App is a must-have app for you.