Apple Showing Promise in Growth Forecast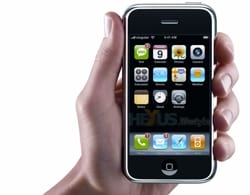 According to analyst Apple is going to continue growing in the coming months and next year, the interesting part is how fast they're expecting Apple to grow. Many analysts believe that Apple may be able to sell as many as 280 million iOS devices next year which is an absolutely amazing improvement over this year's sales.
The number is quite high but overall it seems possible according to current growth models. Apple is expected to sell around 150 million iOS this year so growing by over 100 million devices is definitely a big upgrade. If Apple manages to grow as quickly as expected iOS will likely become the dominant mobile OS in the coming year which would be a massive victory for Apple in nearly every way. As always only time will tell how well Apple actually performs, but for now things are looking promising.