When you think of smartphones what phone is the first one that comes to mind?  The odds are it's the iPhone, the Apple product that breaks sales records and engenders a loyal following in untold millions of fans.  But it seems Apple has been replaced as the number 1 smartphone manufacturer in the World.
Samsung has reported it's Q1 records, and shown that it has taken Apple's crown as the number one mobile company.  Profits were impressive, it seems.  It shows that it won over $5 trillion in profits (across all departments, not just phones), breaking it's previous records.
That still puts it behind Apple on revenues, but an important factor is sets shipped.  Q1 saw 44.5 Million shipped in the last quarter, well above the otherwise impressive 35.1 million sets shipped by Apple.
The Number 1 Phone?
Of course it is worth mentioning that these sets shipped are different from Apple.  Apple only has the iPhone range on offer, whilst the Samsung mobile offerings are far more fractured, with numerous phone ranges accounting for it's sales.
But the sheer number of sets shipped shows that the market for smartphones is alive and well, and not simply being dominated by Apple.  But that market is slowly being dominated by the two electronic giants.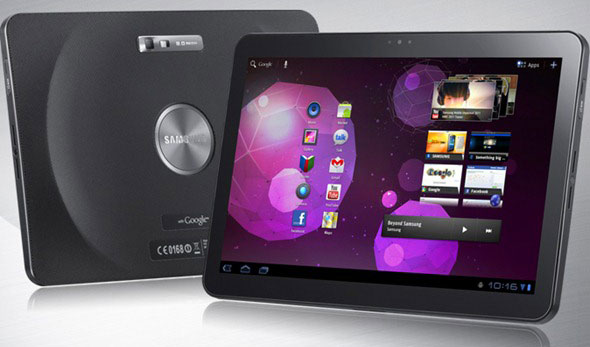 It is estimated that between Apple and Samsung nearly 60% of all smartphones now have either the Apple or Samsung branding.  As the market matures that marketshare will be worth more and more in terms of revenue and profit.
Strategy Analytics Analyst Alex Spektor said that the global shipment numbers for smartphones grew 41% in 2012 Q1, with 145.3 million units shipped.  That gives Samsung a 31% marketshare of the smartphone market.
Struggling Companies
It's not all great news for mobile manufacturers.  Former market dominator – leading company for 14 years, Nokia, have struggled for sales.  They lost in the region of 24% of the market, shipping 82.7 million units in Q1.  They have hopes pinned on new phones being launched, especially using the relatively new Windows mobile operating system.
It had been gaining impressive marketshare at the low end market, with sales in emerging markets proving to be a vital income stream for them.  But the emerging markets have stalled for them, and their legacy business is drying up as newer phones are pushed down in price to compete with them.
With a new iPhone launch not slated until at least September it is likely that Samsung will manage to hold on to it;s crown in Q2 of 2012, though to be a true market leader financially it must increase it's revenue as well as marketshare to compete with Apple's iPhone.