Which Stylus Pens Work Best with iPad?
The iPad is becoming an essential component of many business and work days. As such, the stylus pen is an essential component of function for the iPad; making it imperative to pick the right one for the job.
Before you buy a stylus pen for an iPad device it is important to remember that some of the technology at work in the iPad that makes it such a useful device, also renders stylus pens not so handy. Stylus pens are supported by the iPad; however, the multi-touch capacity of the device – that makes the screen ultra-responsive to finger touch – also makes it difficult, or impossible, to use with fine-tipped stylus pens.
That means the iPad, in its current state, only supports blunt-tipped stylus pens (that resemble markers). Some of the major brands of this type include: BestSylus, Boxwave Styra, Griffin Stylus, AluPen and Dagi Stylus.
Here's how the Stylus Pens brands rated in several areas:
Writing with light pressure on the stylus, it seems the Griffin Stylus and the BestStylus have the most legible markings.
Using harder pressure, the legibility is better but still confined by the blunt-tip of the stylus. Under these conditions the Stylus Sock and Pogo Sketch had the best appearance, although all of the major brands performed to a satisfactory level.
Writing in Zoom Mode – which provides a zoomed in view of the writing area which is then scaled down to normal size when finished writing – provides clear and legible samples in all of the brands represented.
Individual Stylus Pens Features:
Dagi Stylus is somewhat difficult to hold properly and therefore isn't a high performer. It does include a "Cross-Hair" function that has the potential to improve performance.
Griffin Stylus requires a bit more pressure to write clearly, but was one of the top performers. It's simple design was another plus.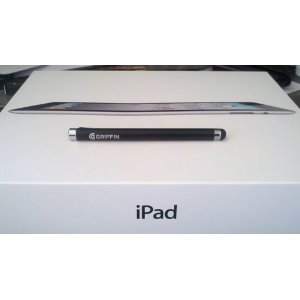 Buy Griffin Stylus for iPad

BoxWave is an average to above average performer but there is no place to put the cap when the stylus is in use. Ink refills for the pen function may be hard to find.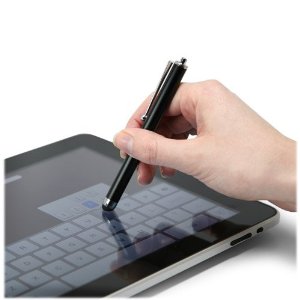 Buy BoxWave Stylus Pen for iPad

AluPen was one of the more expensive brands but it works well making it an overall good choice. The AluPen doesn't have a pen clip which was a downside.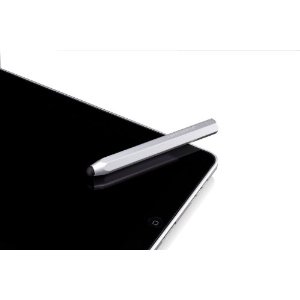 Buy AluPen Stylus Pen for iPad

BestStylus had one of the most high performance products as it was able to write legibly under any pressure condition, including very light pressure. The tip could become worn out easier than most of the other options, so usable life may be shorter.


Buy This best Stylus Pens Here.

Any of the Best stylus pens discussed here would likely work fine in iPad computing. Each of the brands reviewed have their own pros and cons which means preference will be an individual issue dependent on specific uses.

About the Author: