How To Recover A Lost Or Stolen Ipad? – Apple Repo, Imagine how devastated you will be if you find out that your iPad is either lost or stolen, this is not only for a reason that this device is expensive, but the thing is, many of us depend on that kind of personal device in saving details, information, activities, memories, work and a lot more stuff in organizing our daily lives only with a single portable device. The comfort and trend an iPad could offer to us will be gone in a blink of an eye. Good news is, you don't have to worry no more, Apple created a very helpful app that will make you recover your loved iPad whether if it is stolen or lost. Just follow completely the instructions given below.
Read: Ibeesoft Iphone Data Recovery Review
First thing you will do is to locate your device, this is by opening find my iPhone/iPad app, and you will be selecting a device that will show you the map on how to get to the place where your lost iPad is located. If you notice that the lost device is just nearby you, best thing for you to do is to either call it or make it produce any sound for faster locating. Next, is through turning on your Lost mode, by this feature, you will be able to have your device locked even from a distance with providing it a four digit pass code. Another thing is, you may have a customized message with your lost iPad's lock screen, conveying a message to whoever have seen the device for them to be able to reach or contact you to return it, for they will not have the chance to use it due to the password you have provided. Best thing about turning on the lost mode is being able to suspend the payment methods that a founder may abuse if the device will not be locked immediately.
Then, after doing all these tasks, report the incident to a law enforcement team, they may actually ask you for the device's serial number, you may find it at either receipt or box.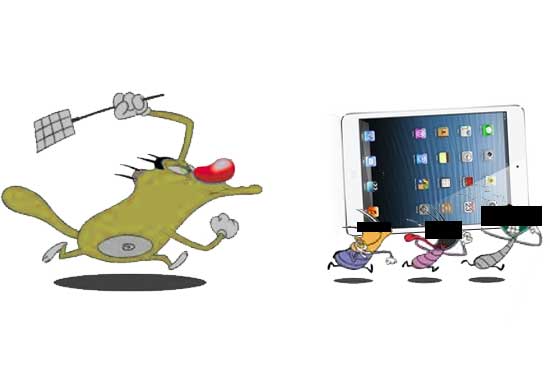 Then, have the step of erasing your device, this will make your iPad totally useless to other people. You may reactivate your iPad once you already have it back with you. The Find my iPhone/iPad feature is the sole and the most effective way on tracking your lost device. If things are not working, you may contact the iPhone people in order to assist you or even flag your lost device for you to have it as soon as possible. Having your iPad lost is such a serious case that will endanger your life and finances, so as much as possible, maintain a proper care to your devices and never leave them unattended at all times. Thanks to Apple for creating such feature, for now, you will have less worries even you have your device either stolen or lost for you have the best way to find it.

About the Author: