Ohh my iPad won't turn on!! What I'm going to do? Do I need to buy a new one? When encountering this problem, there is no need to buy a new one just simply try to take a deep breath and relax.
We all know that an IPad can normally be in its suspend mode, which means that it is necessary to press first the home button or sleep/wake button in activating the device. However, it can also be totally turned off, which may lead you to find out that the iPad won't turn on.
Ipad Won't Turn On problem – What To Do When It Doesn't Work?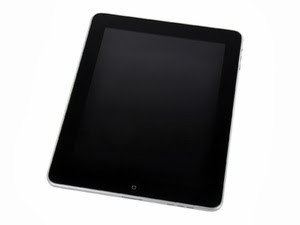 You have different options to try on how to turn on your iPad, here are some of those procedure or steps that you need to do to fix this one of common ipad problems, Follow these streps carefully to fix your ipad won't turn on problem:
Hold at the same time the sleep/wake button that can be found in the top right of the iPad and the home button at the bottom center of the device for at least ten (10) seconds. You must see an Apple Inc. logo that appears on the screen of your iPad after holding both buttons for a few seconds.
If it doesn't work check the battery, make sure it is not dead.
Try again the number one (1) procedure with it but now you must plug it to an AC Adapter or in a computer and then try to charge it for at least thirty (30) minutes, just enough to switch on the IPad. See if anything happens.
It is necessary that your iPad must be recognized when it is connected to a power source charge its battery. And if the charge is not recognized, there is a problem in your battery, and it must be replaced with a new one. Always remember that plugging it to the AC adapter is more suitable than to plug in the computer.
Please take note that according to Apple's iPad user guide, neglecting to charge the device completely and constant usage may lead its incapacity to turn on.
If the iPad is still not turning on it might have encountered a hardware failure. Try to remember the last thing you did in your IPad before visiting the nearest store and talk to some employees who may help you about your problem.
You may contact APPLE Inc. to get more information about nearby Apple stores.
Avoid repairing it on your own especially when you don't have enough knowledge to repair that iPad because it may cause more problems. Always ask the assistance of a Registered Apple employee only for the good of your iPad.
Be a responsible iPad Owner
It is very important for users to read the User's Manual to be able to know about something that may be helpful to them, particularly in making their gadgets last. Also, it is very normal for users to encounter such basic problem on their IPad like this iPad won't turn on problem, which may happen when we forget the basic dos and don'ts. Users like you have the responsibility to take the risks of your gadgets.

About the Author: