Pho.to Lab App for iPod Touch, ipad and iPhone
Pho.to Lab App for iPod Touch, ipad and iPhone
Pho.to Lab is a free art gallery in your hand with lots of useful and funny effects. It's an exciting app for Android/iPhone/iPod touch and iPad device.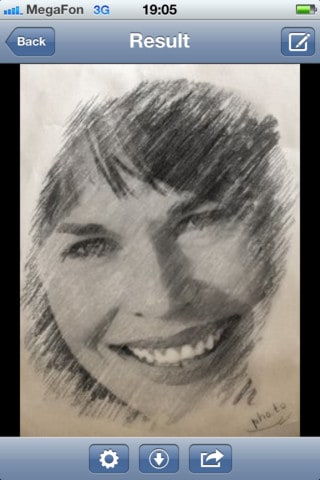 More than 450 unique features in this Pho.to Lab App for iPod Touch, ipad and iPhone, diverse effects and filters, funny animated cartoon located in a convenient list allow you to cheer up making different manipulations with photos. Very simple, but intuitive and neat interface brings you joy from work.
Pho.to Lab is a handheld editor with smooth and handy face detection tool, score of features and preview function. In few touches you can make curious collages from various pictures, retouch or totally modify your photo. What's more, you can transmute already converted pictures several times.
Pho.to Lab let you always be in touch with your friends by sharing with them your masterpieces via Facebook, Twitter etc.
The developer strives to implement ideas submitted by users in new enhancement effects and weekly renews app with fresh addons. If you like photos and want just to have fun Pho.to Lab ipod touch app is your choice!
Download Pho.to Lab App for Free in iTunes Apps store Here.