Best iPad Apps for Moms
Who says that iPad are for teenagers only? Of course not! Mothers can also use iPad as there are a lot of things they can do with it. Like teenagers, they can watch their favorite classic movies and pictures whenever they want to. You just need undergo a couple of tutorials on how you could use the iPad to the fullest.
Right in this article, let me share some of the top iPad apps for moms out there. The best mom apps for ipad I will discuss here do not come in order. I highly suggest that if in case you want to download free ipad apps or buy paid apps for ipad, always purchase from the iTunes store. It is the safest and official online seller of iPad apps. If you love your iPad (aside from the fact that it drained your budget or if it was given by a special someone), always visit ITunes store.
Best Mom apps for ipad 1 – Evernote
Evernote is the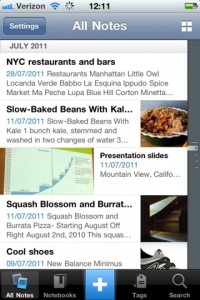 best mom apps for ipad. The iPad application can be downloaded from the iTunes store for free. It allows every mother to take notes whatever they like. It is a pretty good application for those forget mothers out there. You can also use Evernote to jot down important events you want to do in a specific day. If you love social networking like Facebook and Twitter, you can actually use Evernote to post tweets and status.
With this one of the best mom apps for ipad, iphone or ipod touch, you can recognize your handwriting. Evernote is like a digital notebook which you can carry everywhere. You never have to worry about mess or full crumpled paper bins since the process are all digital. You also don't have to worry if you aren't have any pens with you.
You can use Evernote best mom apps for ipad to write your recipe or schedules for paying bills. There are a lot of things you can do with Evernote. It is up to you to discover more.
Download it for free at the iTunes store now!
Best Mom apps for ipad 2: Total Baby
Total Baby is yet another best iPad apps for moms. It was developed by ANDESigned. The aim of the application is to provide opportunities to mothers in tracking or monitoring logs or information about their babies. These information may either be the date of when your newborn baby got his or her first DTap immunization shot, which is used to avoid the incidence of Diphtheria, Pertussis and Tetanus.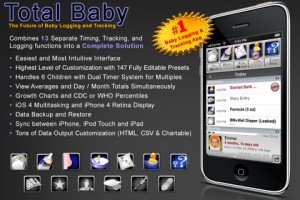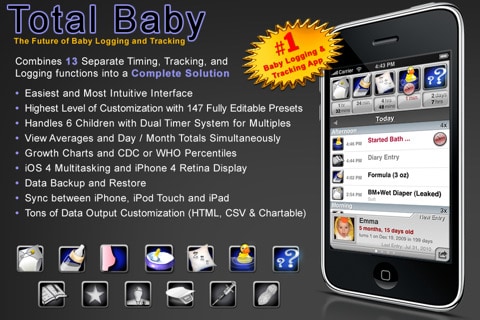 You can also set timers on when to change the diapers of your baby or schedule his or her next bottle feed session. This is going to be a very useful iPad app for moms who are busy with their careers.
You could get this one of the cool and best mom apps for ipad from itunes store here.
Best Mom apps for ipad 3: Calorie Counter
Okay I know moms out there are also diet conscious individuals and I am sure that Calorie Counter app will be the best iPad app for them. MyNetDiary is the developer of Calorie Counter, and iPad app for moms who want to consume a specific amount of calorie from their meals everyday.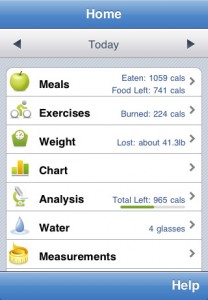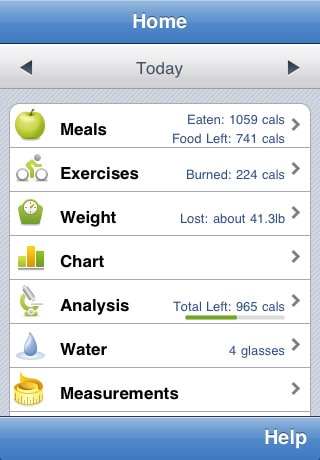 The Calorie Counter application provides charts and analysis pertaining to the appropriate ways on how to stay fit. It also provides a huge database of food and their calorie contents. You will know if you were able to lose or gain weight from the data you input in the calorie counter. You can also make your own recipe so that you will be able to know how much calorie you will gain from making or eating that food.

Get Calorie Counter for free at the iTunes store here.

I believe there are tons of best mom apps for ipad, iphone or ipod touch in itunes apps store, so if you have your own favorite list, please share them here.

About the Author: