8 years ago in the category
#Apple
There's Going To Be A New iPhone 4?
Apple fans and users around the world are going crazy over the recent launches and those that are still going to be launched this season by Apple. It's like a complete set or package of new gadgets, from tablet,s, phones, and even to the iOS. First on our list is the upcoming tablets. There's the iPad 2 3G recently released in China, the rumored iPad HD, and of course the next on the list of Apple's tablet family, the iPad 3. Now along with these gadgets, there's going to be a new iOS, the iOS 5. It is one of the most anticipated operating systems when it comes to the smart phone category. this gives the iOS all-new features. It introduces the new iCloud wherein you don't need to connect your iOS device to the computer to sync it with the iTunes. Say goodbye to cables because all you need to assure to sync your device to your library is that both of them are on the same network. That is one of the flagship features of the iOS 5, but it's just a bite compared to the number of new features packaged along with the iOS 5.
A New iPhone 4?
And now, let's move on to the smart phone category. apple is cooking up a new handheld device – probably one of the most anticipated phones in the world so far. It is the iPhone 5. However, before we move on to the iPhone 5, there is another phone that is being rumored. this is said to be released before the iPhone 5, a sort of transitional device in between the iPhone 4 and the iPhone 5. It is the iPhone 4S. It is rumored that it's going to look like the iPhone 4. It's also going to feel like the iPhone 4. But let's not mistake it with the iPhone 4, because it's going to come with more features compared to its ascendant.
Advertisements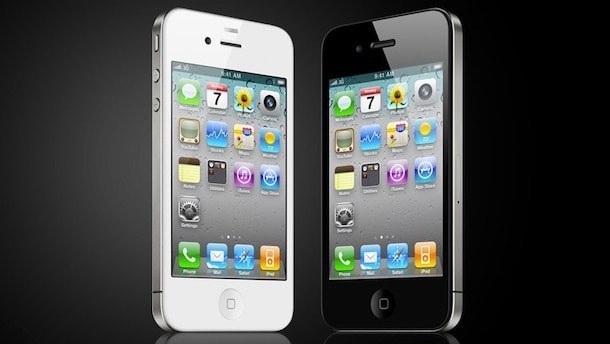 To be frank, if you haven't bought an iPhone 4 yet, then you should wait for this version to come out, because it's going to be close to the iPhone 4. How close? Well, iPhone 4's code is N90, and this upcoming variant of iPhone 4 is said to have the codename N90A. Thus, if you have an iPhone 4 already it's not that all advisable to get yourself an iPhone 4S. If you're really looking for a replacement for your iPhone 4, then you should wait for the iPhone 5 which is rumored to be released next month!

Enough with the new iPhone 4, you might want to check out the Apple's newest OS in Mac, the Mac Lion. Lion also joins the long list of Apple's newest products. Finally, if you're the music fan and you're wondering if Apple has already forgotten the iPod, then you're wrong.

There are rumors coming from reliable sources that say that amidst the iPad and iPhone trend, Apple is cooking up three new iPods, so there's no need to get worried if you're an iPod fan. Moving, on, these new iPod models are predicted to be colored white. Some are going to be white counterparts of the already existing black models, while some are going to be new models. All we could do is just wait.

Tags: