Apple has released two new updates for your iPhone and iPad. These are minor changes with bug fixes and security fixes.
What's new in iOS 14.5.1 / iPadOS 14.5.1?
Apple has chosen to focus only on bug and security fixes with the new ios 14.5.1 updates.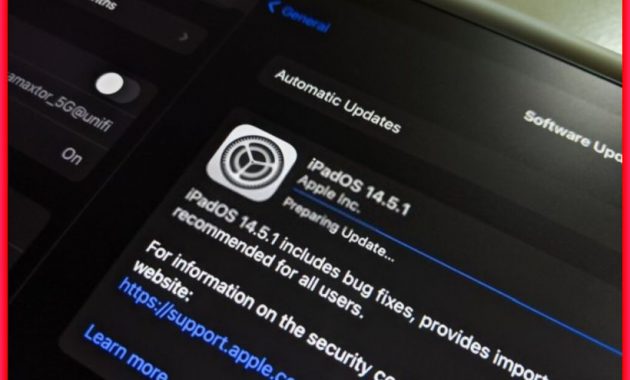 The biggest change is a bug fix around App Tracking Transparency that was released with iOS 14.5.
"This update fixes an issue with App Tracking Transparency where some users who previously disabled Allow Apps to Request to Track in Settings may not receive prompts from apps after re-enabling it. This update also provides important security updates and is recommended for all users. "
According to Apple's own change log, the update fixes an issue where users who prevented apps from viewing tracking requests from re-enabling them.
Does 14.5.1 fix the issue with grayed out App Tracking Transparency setting?
No, as far as we know, this is still a problem for some users
Although users have installed iOS 14.5.1 or iPadOS 14.5.1, they may find that the App Tracking Transparency setting can still NOT be changed.
Are there any issues that prevent me from installing the update?
At the time of writing, there are no reported issues with the update. You are advised to install it as soon as you can to resolve the bugs and vulnerabilities that Apple has fixed.
Read: How to Get Rid of Carrier Tracking on iPhone
How big is the update with iOS 14.5.1 / iPadOS 14.5.1?
Since the updates are small and only contain bug and security fixes, the size is limited.
According to Apple's update system, the updates weigh in at about 130 MB.
Download via WiFi if you have limited data usage via the mobile network, or if your iPad only supports WiFi.
How do I install the update today?
Go to Settings> General Software Update
Press "Download and install"
Wait until download and verification is complete
Restart your iphone or iPad tablet when prompted
Done
About the Author: