Alas, another release post. We are seeing a lot of releases these past few days and weeks don't you think? It's no wonder why there's such a hype. The iOS is almost here, and it's only going to be a few days before we get our hands on it. In fact, a lot of users are already experiencing the iOS 5 (in its beta stage) as a developer, or by having jailbreak tweak.
The iOS 5 is going to be released very soon (next week to be exact), but this release is for the public. There is going to be an advanced release for the developers. It is going to be called the "Gold Master" version of the iOS 5. Aside from being released a lot earlier, are you curious if it's going to have extra features? Well, read on to find out.
iOS 5 Gold Master
The Gold Master edition cannot be downloaded by anyone. As already mentioned, it could only be downloaded if you're a developer, but aside from that, you should have downloaded at least one of the beta versions of the iOS 5 before as well. If not, then you're not entitled to download the gold master version of the iOS 5. There's no need to worry though, because aside from being offered in advance, there's nothing additional to the gold master version of the iOS 5, at leaset, of course one. It's Siri. Siri would come along the gold master version of the iOS 5, but it would only work if the developer has an iPhone 4S. The iOS 5 for the consumers would not come with Siri. They would have to buy an iPhone 4S if they would want to meet her.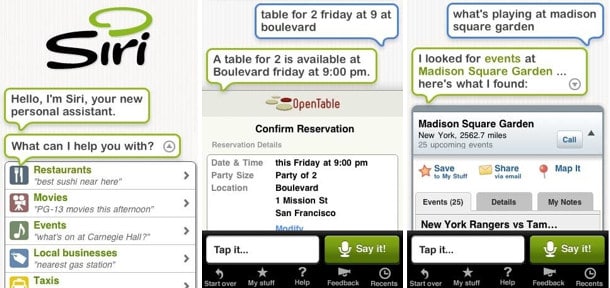 Who is Siri anyway? What's so important about her? Well, Siri is one of the most intelligent AI today. If you want to do something with your iPhone 4s just tell Siri. If the iOS 5 comes with the iCloud, then the iPhone 4S comes with Siri. Siri is so smart that she understands what you say, what you want to say, and what you need to say. If you have important events that should be scheduled, you don't need to open up the calendar and enter it, you just have to talk to your iPhone and Siri will here you. She will do the job for you. Isn't that neat, or what?

Going back, what do you think of the iOS 5 Gold Master version? If you're just a regular user, then you don't need to worry about anything because the release of this version is just a few days in advance of the release for the version that anyone can download. It's going to show up as a free update on your iOS. You don't need to do anything, nor pay for anything.

Aside from that, if you really want to have Siri, then why not purcahse the newest iPhone 4S altogether? Though we highly recommend that if you already have the iPhone 4, it would be better to wait for the iPhone 5 already because it's said to be released early next year with even more features than iPhone 4S.

About the Author: