The Apple iPhone 5 is expected to be released within the next couple of days following the array of online rumours and now, it is claimed that the device will be released in the second week of September (12th). Although the rumours have already given the phone either a September or October release date, the second week of September is as accurate as it has got so far.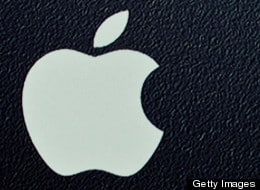 This rumour comes from a Chinese website who also claims that the Apple company has ordered more than 4 million of the handsets to be made by their suppliers in the Far East. According to the website, the production of the phones is now beginning to move faster as the release date draws in and they have also said that Apple originally ordered 400,000 of the phones as a trial.
Following the rumours of the iPhone 5, it has also been mentioned that Apple will be releasing the iPad mini sometime soon although it is expected that this will not be released at the same time as the iPhone 5. According to the rumours regarding this, it has been pushed back to a November release date after supplies were short on components for the device. As well as this, it is Apple's primary focus to correct the iPhone after the problems with the iPhone 4 and it is expected that the iPhone 5 will do this.