iPhone Rumors Are Over: Here is the newest iPhone
Not just the rumors but the looooooong wait! The newest iPhone is here, but it's not the iPhone 5 but the iPhone in between. It's the iPhone 4s. The iPhone 5 is going to have a bunch of features but if you can't wait for it any longer then here's the new iPhone 4s to satisfy your cravings.
iPhone 4s Features
The iPhone 4s has a lot of features indeed, and let's discuss them one by one, shall we? First, there's Siri. Siri is your assistant in using your iPhone 4s. She is intelligent and she really understands what you're trying to say. Want something done using your iPhone? You don't have to do it yourself, tell Siri. There are a lot of things that you could do with Siri, the possibilities are endless. Whatever you want to do with your iPhone, let Siri do it. Want to call someone, just talk to Siri. Want to schedule something, just tell Siri. That's how effective Siri is. She is your virtual secretary.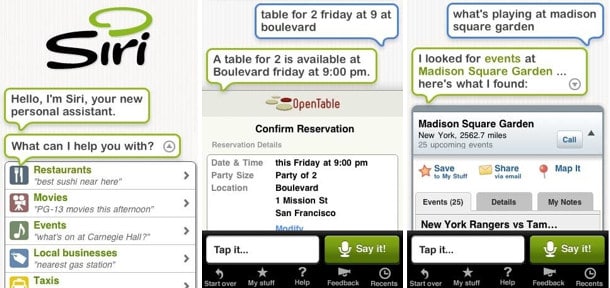 This iPhone has a Dual-core A5 chip, so never take this iPhone too easy. It's one of the fastest one around. This iPhone cuts the loading time in half. Aside from that, this chip lets the iPhone 4s overcome the limitations of smartphones. So now you know about it's performance and the new things it could perform let's move on to the enhanced features.
The camera of this iPhone is unlike all the iPhone cameras that you have seen before. It's clearer. It provides more lighting even if there's no lighting at all. IT reduced motion blur significantly, and finally, it comes with custom lens! It has 8 megapixels. Could any other iPhone or smartphone compete with that? Aside from that, there's no need to download another app just to edit your shots. This baby comes with editing options already.
Enough with pictures, let's talk about videos next. It's 1080p HD! This iPhone comes with a new camera right? So this is good news for the videos that you're going to take with the iPhone as well.
FInally, it comes with the newest iOS, the iOS 5. It's the newest iPhone that combines its newest features along with the newest capabilities of the newest iOS. It's all new! If you don't know the latest features of the iOS 5 yet, then here are a few. It comes with what you call an iCloud. It makes your iOS device a standalone device that you don't have to plug in to your computer anytime you want to update it. You can access your iTunes wirelessly. Aside from that, it's Twitter integrated and it gives you a lot of options to speak your mind with its enhanced communication options.
Of course, this is not everything that the iPhone 4S has. These are just a few of what this newest iPhone has in store for us. Again, another big congratulations to Apple for wowing the crowd again with its newest creation. This is not even the end of it. We're still anticipating for the release of the iPhone 5, the iPad HD, and the iPad 3.