How to Recover Deleted iPhone Voicemail – If you have deleted voicemails from your iPhone, there is a chance that they can still be recovered. However, this process depends on the carrier and how long their retention period is. If you have deleted voicemails within the last few days, chances are good that they can still be retrieved. For messages older than a few days, it's more likely that they will not be retrievable.
Check with your cellular voice provider to see if they provide a way to retrieve deleted voicemails. If not, there are several third-party services that can help.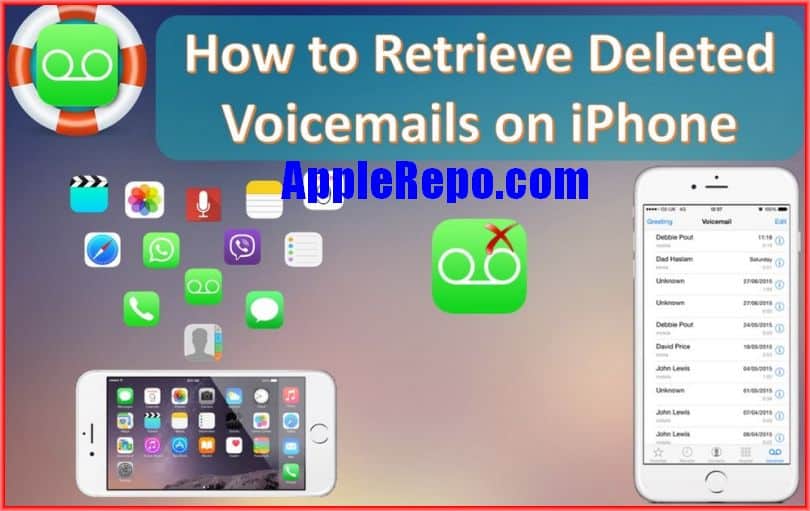 Steps To Undelete / retrieve deleted voicemail iphone
If your iPhone has been deleted, you can retrive voicemails that were on it. Please follow steps below:
Open Your Phone App
Tap on Settings >Phone > Voicemail.
Scroll down to see the "Deleted Messages" option.
Tap it and find the deleted voicemails.
You can listen to them by selecting them and pressing Play.
Tap on the iphone voicemails you want to retrieve
Then tap on the "Undelete" button.
The voicemails will be restored to their original location (Voicemail Inbox) and you can listen to them if desired.
Please note that If you don't see the iphone voicemail you need to recover listed there, you should contact your phone service provider for more assistance.
Your mobile service provider determines the duration of your iPhone voicemails. For most carriers, the time period of iphone voicemails stored for is 30 days. If you received or deleted a message outside of this timespan, you may be unable to undelete it. Ask your carrier about their voicemail policies.

In conclusion, there are several ways to recover deleted voicemails on an iPhone. Depending on your mobile service provider, you may be able to use their service to retrieve deleted iphone voicemails. If that doesn't work, you can try using a data recovery app or iCloud to undelet your iphone voicemails.

About the Author: