How to add New And Personal Folders To Email On Ipad – Apple Repo,  Are you sometimes disoriented of your emails on what folder you are receiving them? It is the best time for you to have the proper organizing of your emails. You own an iPad, and don't know how to do it? Just follow the steps that will be given to you below:
Creating a new folder on your email may sometimes be an impossible thing to do once you just have it done with a computer, not with your iPad, this thing is absolutely possible. The overall process will just require you few taps and simple instructions. Just be sure to do the navigating within the exact place on your Mail app in order for you to have the steps done properly. Here are the steps that you will have to do.
First things you have to take is to open the Mail app on your iPad, then have the continuous taps with the back arrow that is found within the upper left of the screen until it will bring you to the mailboxes section. Then the next step is for you to tap the Accounts section found on that page, then choose an email account that you wish to have the new folder to be added. After which, tap the edit button that you will found on the upper right of the screen, then choose the new mailbox button found in the bottom corner of your iPad's screen.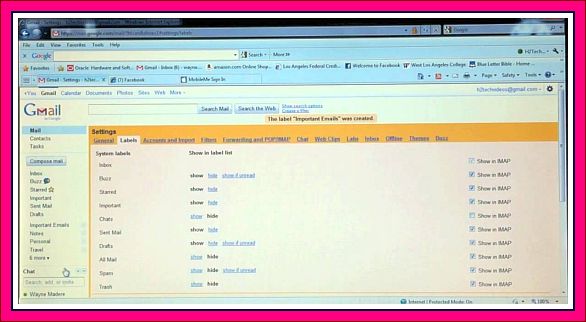 At the name field, provide the mailbox name that you wish to have depending on your purpose in doing so. You may have the new mailbox to be placed at the top level of the mailboxes when you proceed directly to saving, just click the save button. You may also place the new mailbox inserted on the existing mailboxes through tapping the mailbox where you wish to have the new ones placed and proceed to the mailbox location, got o heading,, and select the new parent labeled mailbox from the list that you have and then save. Then you will now be able to have your new mailboxes as much as you want them and place them anywhere you want.

This idea will help you to have a proper arrangement of emails depending on which kind of tasks they belong, either be a personal or business emails, there will be no hard time for you in locating them and you will be able to reply as fast as possible, eliminating any confusion. This is best for the business people in order for them to have proper placement of emails, as they are busy people who will not let any mishaps to occur to delay their business transactions, then on, you must try doing this with your iPad for a better email experience. If this will not work ask for the assistance of your service provider for they may run you through another kind of troubleshooting process. Crate your own mailbox now and use your email like a boss.

About the Author: