With Apple's own native maps app installed on the latest iOS causing no end of complaints and provoking an apology from the technology giant itself, iPhone and iPad customers have been quick to search for alternatives. Police in Australia have even claimed it can be potentially dangerous after warning that motorists have been left stranded on dangerous terrain for 24 hours after following the native iPhone map. If you're frustrated by Apple's own offering, we take a look at five of the best alternative native and web Map apps for iPad and iPhone to help you find your way around.
Waze, free
Navigation just got social. Crowdsourcing information on those all-important things such as congestion, road hazards, cheap fuel and clever shortcuts, Waze can help you avoid the unnecessary stress of a traffic jam by suggesting alternative routes to take you away from the worst of it. A 30 million-strong community helps keep the information up-to-date, while it's easy to keep your friends posted on your ETA.
MapsWithMe Pro, $4.99 (£2.99)
Offline access is the jewel in the crown of this professional-quality map app. No more waiting for maps and street view to load or staring at a Tron-like blank world of grey squares when you have no 3G or Wi-Fi access, MapsWithMe Pro lets you save them to be accessed even with no signal. Fully loaded with every city in the world, you can even search for attractions, restaurants, landmarks and more when offline so you'll always know where you're going.
Nokia Maps, free
Not simply restricted to Nokia devices, this web app is compatible with iOS and speedy enough to feel like it's native. Voice guidance can help you find your way around new cities on holiday, and it adapts routes whether you're walking or driving. It also includes public transport information for hundreds of major cities across the world, including in the USA and Europe, so plotting your journey is taken care of, however you want to travel. Can be easily installed to your home screen for instant access.
CoPilot GPS, free
The free price-tag is one of the most tempting features of this route planner, particularly when compared to some of the pricier $50+ alternatives. Allows for offline planning with details of local areas, including attractions and nearby businesses, stored on your iPhone or iPad so you don't need internet access to make use of the map. It is also integrated with Bing and Wikipedia to help you search for other places not listed, while social networking is built right in too if you'd like to keep your friends informed of your journey progress through Facebook or Twitter.
HopStop Transit Directions, free
Aimed mainly at those travelling on foot or by public transport, HopStop provides a quick and easy way to plan your journey, or even check out what's around you. It includes detailed times and directions for hundreds of cities and can help give you a decent idea of your arrival time, depending on what mode of transport you choose. Its list of supported cities is by no means comprehensive, but if you want to navigate your way around one of the major metropolises of the USA, Canada and Europe, then there's a fair chance it's got you covered.
Or you could try the latest Google Map app for iOS 6: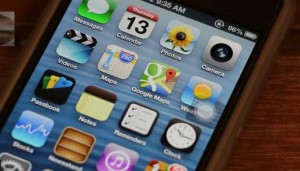 This article has been brought to you by FollowUK. If you plan on going travelling visit FollowUK for Bank Holidays 2013 dates, as well as dates on important events to help plan your trip.

About the Author: