What To Do When Apps Are Not Downloading With You Ipad?
What To Do When Apps Are Not Downloading With You Ipad? – AppleRepo.com, You found yourself getting troubled when you try to download an app and your iPad won't have it done for you, or, maybe you are in the process of downloading app from an App store yet, in would only stuck and freeze, ending up disappointed with your device. Now, look at the possible factors why your iPad is acting that way, find out what really is going on and have proper troubleshooting steps for you to get rid of that annoying situation.
First thing for you to consider is whether your iPad is currently connected with the internet, this is the main factor to consider when it comes to troubleshooting your device, for some steps may require you a data connection. You may check if it is connected through loading a page in a browser or you might have to send an iMessage. If everything goes well just with this step, it is now understood that the problem is not with your data connection.
Next step for you to do is simply to tap the app icon, there may be some cases that you may unintentionally tap the app icon while you are currently downloading, this will make the downloading apps process into a pause mode, have it checked below the screen if there is a word pause , or if not, a simple accidental tap may trigger any left off frozen installation.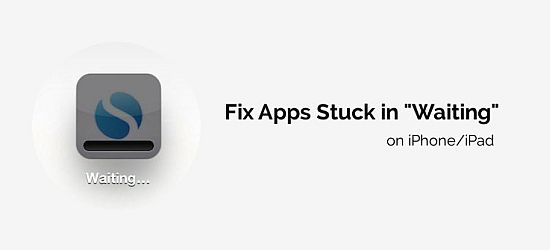 If things are seems so not working, it is time for you to reboot your iPad, all you have to do here is to press and hold the home button of your ipad and release it after you will see the Apple logo, there are a lot of hanging problems that were fixed just by rebooting the device. Then if the downloading is gone, you may retry it, and if worst to worst cases that still the download process is still crashing, you may proceed now to the next step.
Most likely here, you will be required to delete the app and reinstall it to have everything refreshed, this may help a lot in keeping your installation process from freezing, for sometimes, you are unaware of any other programs that are secretly running still at the background of your phone causing you too much delays. Best for you to do is clear you iPad's cache by closing the currently running programs that you are not using actively. If things are still in its freezing, lagging and crashing mode, time for you to try different app that still is featuring the things you need for downloading the app that you have tried earlier. The Apps store will have good recommendations for you regarding with the similar apps that you have been trying to download.
Always check for the App reviews of the users in order for you to see that the app that you wished to download in you iPad is legit, so it will not waste any of your time in repeating steps.