Welcome to a complete information guide about iPhone tips and tricks that Apple won't tell you. As we all know that since the invention of the iPhone, It came out as a strong device in the mobile market. Due to the exciting features, the device carries people all over the world began in a race to grab the first copy of the newest iPhone launched. As on one side people adore the stylish look of the iPhone, yet many people are unaware of the Powerful hidden features these devices carry under their luminous bodies. There is plenty of work you can extract out of these devices whether or not you have the latest version of the iPhone with you in your pocket. From making the IPhone charge fast to hiding your Private photos from the eyes of staring people around you, below we will tell you the exciting tricks and tips about iPhone you probably didn't know before. 
Read: How to Silence Notifications on iPhone
Make the iPhone Run Faster
If you ever feel that your iPhone isn't performing well as it did before and you realize that favorite gadget of yours is causing trouble to you while operating, there is one simple trick you can do to make it run faster. I-e Clear the iPhone RAM to make it faster.  
Procedure:
Follow the steps below to clear the Random Access memory of your iPhone to make it run faster and swifter
Press and Hold your iPhone Sleep or wake button until the slide bar "Slide to Power off" appears on the screen
Release the button sleep/ wake and grab the Home button.
Press the home button and within seconds the screen of your iPhone will flicker a bit and return to its home screen.
The RAM of your iPhone has been cleared now.

How does it work?
Clearing the RAM will close and Reset running apps causing strain on your device.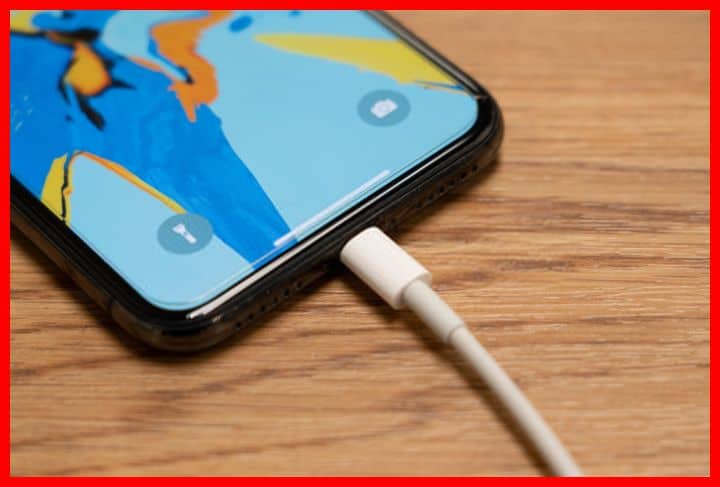 Charge the iPhone Faster
Well every person around the globe whether the iPhone user or Android user hates the Battery low notification to appear on the screen. We also can't sit near sockets with our iPhone plugged in, our necks cling. But here is one simple step to follow to make your iPhone charge faster and save you time especially when you are at a meeting, Conference or wedding or in any situation where you are running out of time and charging your phone is necessary.
Procedure:
Make the iPhone charge Faster with a Single Press
Enable the Flight safe mode

How does it work?
This simple one-step procedure will release all the stress on your battery such as Wi-Fi searching, the stress of incoming messages and calls, Opened background apps, Downloads and other such things that cause stress to the battery. This procedure can at least boost up the charging to 15%. 
Cast iPhone Screen on Projectors
Many of us might have seen the Feature labeled as Cast Screen in our phones but some of us still ignore it because we fail to understand How Powerful and Fun this feature is. If You want your iPhone data such as videos, Pics or any other document displayed on the big screen mainly projectors without taking up the Burdon of transferring that data into USB or laptop. You can simply follow the below few steps.
There are varieties of Projectors available in the market in this regard. People having a low budget can also take full pleasure of this iPhone feature by buying the Best Projectors in 2020. These Projectors are cost-friendly and are easy to handle 
Procedure:
1: Connect your iPhone and Projector to the same Wi-Fi connection
Tap AirPlay
Tap the Name of the device on which you want to stream contents.

How it Works:
It works by Playing the Audio, Video, Photos that are within your device on Projectors by maximizing and magnifying their size 
Blocking Annoying Ads while Gaming
This is no denying fact that we all get annoyed from ads while gaming or using apps, and I remember every time that adds appears, I want to bang my iPhone to the wall but you probably didn't know that you can block the ads without paying money to the app owners for ads blocking. 
Procedure:
There is a simple one-step procedure for it.
Put your Phone into Flight safe mode.

How does it work?
This simple step procedure will temporarily turn off the Phone radio which will help get rid of annoying ads. Note that this is a temporary procedure and works only for Offline games. 
Protecting the iPhone from Hacking
As though the Apple IOS system is highly secure, yet hackers are sitting behind your back to hacking your precious device. You can protect your iPhone from hacking by following the simple steps given below.  
Procedure/ Protection:
Keep your iPhone IOS up to date.
Don't ignore the small updates your iPhone suggests
Activate the Find my iPhone
Create a unique Password in a format such as Pass123!@#Don't open or share unknown links
Disable Siri on the Lock screen
Avoid installing apps that are unfamiliar to you
Avoid giving access to the camera, microphone, messages to the unknown apps
Don't share your location in messages too often
Enable the incorrect guess to wipe of contacts off content. 

How does it work?
If you follow the above steps, it will make your phone less venerable to the hacker because the hacker only grabs the above points to get access to your data.
Extend the Battery life
Who doesn't want to extend their phone battery life indeed all of us? You can simply prolong your battery life by enabling the low power mode which can be easily enabled through the following procedure. 
Procedure:
The following three-step Procedure will help extend your battery life to a good level.
Open settings
Click Battery
Find the Low power mode and enable it

How does it work?
Enabling Low Power mode reduces the stress on your battery which is caused by numerous factors, such as Apps running in the background, Phone brightness, usage of heavy consumption of battery apps. Low power mode helps through the reduction of animations, lowering the brightness level, refreshing the background, closing down non using apps, etc. However enabling this mode doesn't affect the iPhone performance.  
Read:
Improve iPhone Battery Health
Another exciting feature of Apple besides improving the battery life is improving iPhone battery health which can be done by enabling feature "Optimized battery Charge"  
Procedure:
Improve your battery life by following the steps below
Open settings bar
Tap Battery
Find The Battery Health
Switch The battery Health optimization

How does it work?
This feature slows down the rate of battery aging by reducing the charging time required for the battery to fully charge. It also understands the daily charge routine of your iPhone. For instance if you put your phone to charge at night the battery will automatically limit its charging to 80% and will not charge to 100% because 100% charged battery plugged in is dangerous to sustain healthy battery life. 
Enabling Dark Mode on iPhone

The dark mode is the new smartphone trend circulating these days. People love this mode as its safe for the eyes and in addition to the safety it also gives your phone a good dark look. You can also simply enable the dark mode on your iPhone by following the below procedure. 
Procedure:
There is a simple 3 step procedure to it.
Open Settings
Tap Display and Brightness
Tap Dark mode which will be present at the top alongside light mode

How does it work?
This feature gives the Pre-installed iphone apps and third-party apps installed on your phone having built-in compatibility with a dark black background that reduces the brightness and gives you're a phone a safe look. This dark mode allows relaxing reading of the text. The dark mode can be enabled in IOS 13 only however there are other alternatives to the dark mode in the other versions such as Low light mode or Night shift etc. 
read: How to Hide Apps on iPhone
Hide Private Photos
Hide private photos feature is the one we all need in our phones because all of us do have some private data that we don't want to let other people see it. iPhone comes with this hidden feature of hiding albums which you can enable by following the below procedure.
Procedure:
Below are the steps you need to follow
Open Photos
Tap the Share Button
Choose Hide
Select the Pictures/album you want to hide

How does it work?

The feature works as the confirmation message appears which states that your chosen pictures will be moved to the hidden album within your albums.

Above were some of the essential iPhone tips we thought would help you improve your iPhone performance and you can get more benefits out of it. We hope you enjoyed reading it.

About the Author: