Have you ever experienced apps being unable to open? This usually happens whenever there a new iOS update; and since the iOS 6 is almost here, it's better to get ready for it right? More often than not, iOS updates are released to fix up problems, security holes and flaws already present in the system. However, these updates could also catch you unaware and reset some of your settings. When this happens, it would push a lot of your apps to malfunction and not open altogether.
When this happens, there are a couple of steps that you could perform to make your apps work again. Do not uninstall and reinstall your apps just yet. Maybe just a few push of a button could already solve your problem. Let's proceed to the fix now, shall we?
Read: How to Fix Flashlight on iPhone Not Working
App Problem Fixes
Of course, there are the resets that you can perform. There are two: the soft and the hard reset. The soft reset could be performed easily. This could be done by holding down the Sleep/Wake button until a red slider appear. Once it's there, slide it to turn the gadget off. Turn the gadget on again, and see if the apps are functioning already. If it's still not functioning then maybe the hard reset would solve the problem.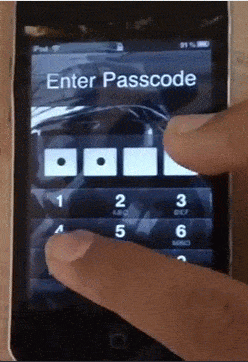 The hard reset could be done like the soft reset. The only difference is that together with the Sleep/Wake button, you have to hold down the Home button as well, and once the slider appears, just ignore it.  Your device is going to perform a reset, and turn itself on.
Check your apps? If they are still not responding and opening, then here is the last resort. Sometimes when you update your iOS certain changes are made. These changes cannot be accessed through the Settings and the only way to reset it is to download an app. Access your app store and search for a free app to download. Download it. After the download your app settings are going to reset itself, and everything would go back to normal.