Apple Sucessfully Takes Top Spot in Canada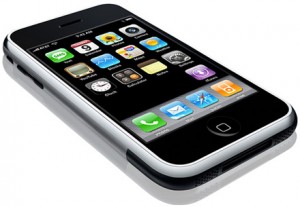 Research in Motion, the maker of Blackberry, has been suffering quite a bit recently. Apple and Android devices have been stealing away the market quite rapidly, but until recently RIM was holding on to one very important stronghold. Now though Apple has officially taken it over by stealing the number 1 spot in Canada which once again indicates just how powerful Apple is becoming.
Apple has been trying to gain leverage and sales in the corporate world for quite some time and they've slowly been growing. Now though it looks like they are definitely taking over the top of the mountain since RIM has dropped so drastically, especially in their home country Canada. Neither RIM nor Apple have publicly commented on the overtake but we can only imagine just how upset RIM is with the loss. Apple on the other hand is probably overjoyed with the success as it means that in yet another hugely successful market they're becoming the undisputed champion.
In the wake of the announcement Apple stock once again increased by a significant amount, indicating that buyers and analysts are incredibly pleased with the results. Toppling a giant like Research in Motion has taken years of hard work from Apple but now they have in fact managed to successfully dethrone the kind in his own home. Apple is now on track to continue growing and expanding rapidly until they are in fact the undisputed champion all around the globe. We're pretty sure that Apple is definitely going to continue expanding as rapidly as possible until this point too so don't be surprised to see more and more reports of these types of results in the coming years.