Apple Officially Overtaken by Android For Facebook Usage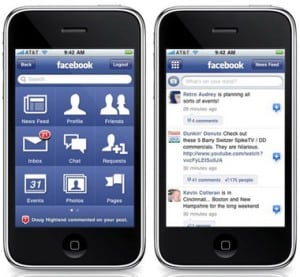 Today Android officially over took Apple's iOS devices in one small but important sector. According to the latest study results from AppData iOS has now fallen slightly behind Android in terms of Facebook usage per day which is remarkably surprising.
Previously iPhone and iPad users were considered to be the primary users of Facebook but it seems the tides have turned and Android users are now stepping up their usage. This may stem partly from the fact that Android's Facebook app is slightly more robust than Apple's but in the end the results aren't necessarily a big deal. Apple definitely is not concerned about the prospect of Android taking the lead in some ways, especially since iOS is still very dominant in sales and is still climbing faster and faster as the holidays get closer.