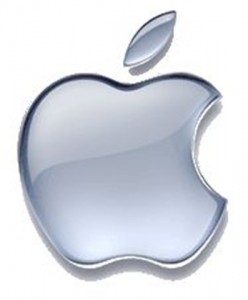 Apple has yet again decided to file suit against a major company for apparently stealing or copying one of their designs. Apple has been suing dozens of companies for quite some time and this week they decided to file suit against Samsung for stealing various features and designs. The Samsung Galaxy Nexus is the device in question and according to Apple's patent lawyers there are multiple infringements.
The patents in question include voice search capabilities provided on the Galaxy Nexus which Apple claims is infringing on their Siri voice search patent. Apple also claims that Samsung copied the touch to dial capability which allows users to immediately call a phone number from a webpage. And finally Apple claims that the Galaxy Nexus copied the ability to lock a smartphone by sliding an image. All of these patents are in fact held by Apple so it will come down to the judges to decide whether or not Samsung actually copied the patents.
Currently most analysts are speculating that, while the patents do somewhat apply, they will likely not be enough to claim infringement. Apple's patents are relatively broad and do not specifically cover enough information to prevent similar products. Either way the official ruling is going to be the deciding factor and at this point it is unclear which way things will go. It will likely take at least a few weeks before a ruling is made and it could take as long as a few months. As always Apple has dozens of patent lawsuits on the table and we never really know how things are going to work out. Depending on how the patent lawsuit ends Samsung may be forced to stop manufacturing or selling the Nexus without at least giving Apple part of a royalty fee.