Promini iPod Touch Game. What are you doing right now? Need some assistance in spending time in a fun way? Here's a hint! You can play Promini iPod Touch Game – a new addictive and glowing game on your iPhone and iPod touch.
The plot of this Lumines-style game for iPhone or iPod touch is cubes consisting of 4 parts of two colors falling to the game area. You need to move and rotate the cubes to build figures of the same color. Then there's the laser that crosses the game area once in a while (it comes faster and faster as the game goes). Laser burns the one-color figures starting from 2X2, thus remaining cubes fall down and form new color schemes and shapes.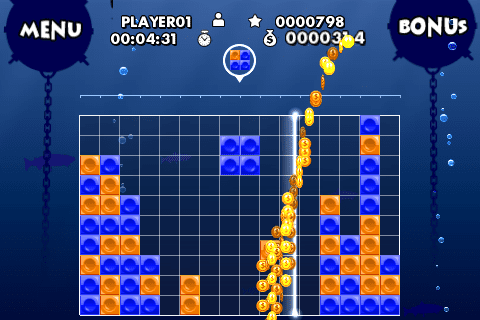 The basic goal of this Promini iPod Touch Game is building more and more figures to let laser burn them and earn more and more game points. Not so basic goal is building complex figures (larger than 2X2) and as a result earning more points and special bucks. With those bucks you can go to special bonus shop to get cool powerful bonuses. There are a number of them and each does its own trick with special effects, aimed at the remaining cubes and clearing game space for you.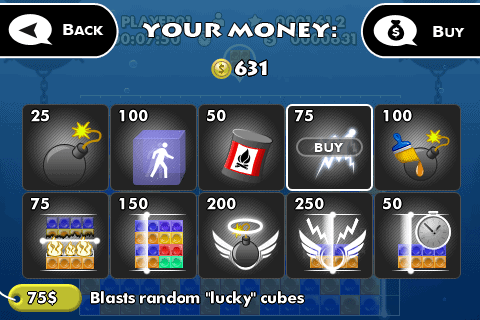 Addictive, colorful and challenging are not the only advantages of Promini! While playing you can also enjoy its calm and deep-blue underwater world (more worlds are planned for the upcoming version) and listen to cool music.

Don't miss out on this great game with its dazzling effects, addictive gameplay and great atmosphere!

Gameplay Demo Here.

You can get this captivating iPod Touch game for $1.99 only in App Store

About the Author: