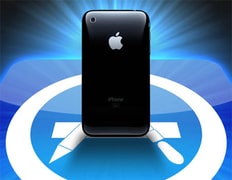 The difficult economic situation and european consumer sensitivity about prices affect the sales and market share of smartphone market Apple key on the continent, according to research firm Kantar Worldpanel Comtech.
iPhone 4S launch in October was a success for Apple in the UK and U.S., but failed to attract the attention in continental Europe, where the U.S. company lost market share, writes the agency Reuters. The European market seems to favor Google and mobile manufacturers based on Android operating system.
"In the UK, USA and Australia, Apple's new iPhone is flying off from the shelves at this time. But the trend is far from universal", comments the Director of Research from Kantar, Dominic Sunnebo.
Apple's market share increased in the last 12 weeks from 25% to 36% of U.S. smartphone market, and from 21% to 31% in Britain. On the other hand, the company's market share dropped from 29% to 20% in France, and from 27% to 22% in Germany, with similar declines in Italy and Spain.
"The French market appears more sensitive to price", said Sunnebo.
The poor sales of the new iPhone on the continent can be explained, at least partially through the difficult economic situation, high unemployment in some countries – over 20% in Spain, close to this threshold in Greece – and fears of debt crisis of the state.
GDP of euro area grew by only 0.2% in the third quarter and many economists expected fourth-quarter contraction in the first three months of next year. Italy's economy contracted in the third quarter by 0.2% and economists predicted a decrease of 0.6% for the last three months.
According to Kantor, Google Android's market share varies between 46% and 61% in continental European markets. The operating system is promoted by manufacturers such as Samsung, HTC, Motorola, Sony Ericsson and LG. The company notes that Android has a market share of 61% in Germany, the largest European market.