Best Free Sports Apps for iPod Touch
ESPN Score Center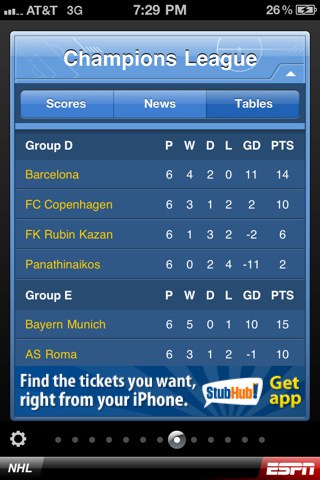 If you are a sports lover and a busy bee who cannot watch every game that is telecasted, then ESPN score center sport app for ipod touch is your perfect resort. This free sports app for ipod touch collects sports scores, goals, details and real time updates from hundreds of sports and games going on all over the world and gives you the results. With this app, you will never be out of touch with your sports world. Using this free ipod touch sport app, you can create personalized scoreboards and gain up to date knowledge about your favorite sporting teams. The only problem with the ESPN score center app is that the graphics are not very good or in other words, the presentation of the app is poor. Nevertheless, if you are a true sports fan and all you want is to be in touch with the sporting world all the time, then ESPN Score Center is the ipod touch app to choose.
Download ESPN score center App here.
GolfLogix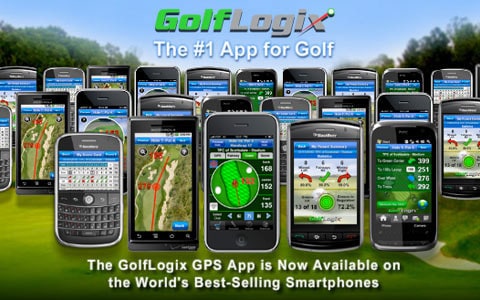 GolfLogix is the ultimate ipod touch app for any golf enthusiast. There are so many things that you can do with this free ipod touch sports app, including measuring distances on the GPS between holes and locating the position of your favorite player on the golf course. You can have access to the latest golf scores and updates regarding the progress of the game. Of course, iAds are very irksome while using the app and without these ads propping up on your screen, this free sports app for ipod touch can be a great addition to your golf while you are on the filed. For novice players, this is a very helpful app as it shows the exact location of the hole with respect to the player and helps in gauging the best shot. The app has an average rating of 3.5 stars out of 5, with the basic complaint being iAds.
Download GolfLogix App here.
NFL Mobile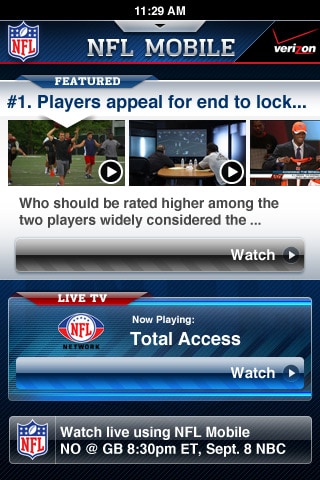 This is one of best free sports app for ipod touch; This NFL Mobile app is free but the major drawback of the app is that it is available only for Verizon network users. The major highlights of the app are round the clock NFL coverage, live streaming of every Saturday and Thursday night games, Game Center allows you to listen to background track and watch real time game progress and detailed information about every team on the league. Apart from these, you can join Far War Rooms where you can share your opinions about various teams and enjoy a lot more features. For a real football lover, this free ipod touch sports app is one of the best. So, if you are a Verizon customer and a football fan, then this app is the must have in your iPod Touch.
Download NFL Mobile iTunes App here.
MLB.com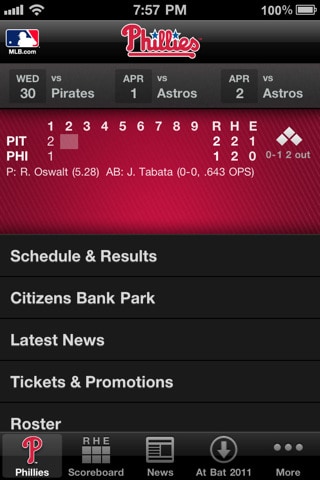 This One of the best free ipod touch sports app has won accolades for being one of the best apps in the sporting world. This MLB.com ipod touch app gives you live updates of every ball, every pitch and every hit. You can choose your team and follow up with every little progress. Feel like a part of the team with this wonderful app. You can also customize your home screen with your favorite team and can have scoreboards. Keep up with the happening of your team and the opponent as well and enjoy the entire 2011 season. This is indeed one of the most useful ads for a real fan.

Download MLB.com itunes app here.

About the Author: