I hate looking for apps in the App Store.  With tens of thousands of apps currently listed (and growing), wading through the iTunes interface to find the exact one you need isn't the friendliest experience.  In fact, I just spent the better part of yesterday looking for a few 80s-era games rendered for the iPod Touch.  I eventually found them but let's just say they were buried deep under the heap.
With new apps jumping on the App Store on a daily basis, there has to be an easier way to find new apps that suit your needs, right?  Personally, I'm hoping that iTunes gets an overhaul to provide it.  While I'm waiting for that (in not so baited breath), I'll probably just stick to One Juicer's service.
One Juicer lets you receive email alerts when new apps that might interest you gets included in the App Store's inventory.  You can filter the email according to specific ones you want by entering keywords.  For instance, when putting in "VOIP" or "voice chat", you can get email alerts every time an app comes out with those words in its title or description.  When you first subscribe for alerts to a keyword, you'll get an email listing all the apps currently in the store that matches it.   Subsequent emails will then be sent every time a new match is found.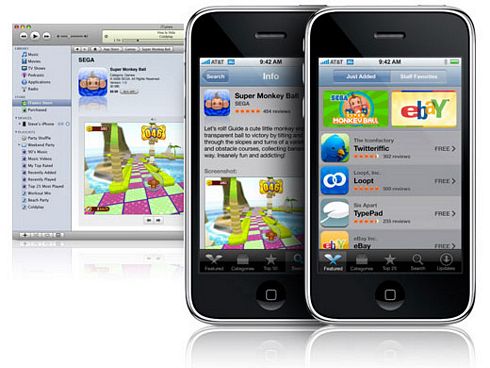 While not the perfect way to get the perfect app, it's a decent solution and a useful first step that just might come in handy.  Sure beats having to search through the interface day after day.  It's also free and easy to setup, so there's nothing to lose.

About the Author: