IPad Won't Charge Problem. IPad is one of the best tablet computers as of this moment. However, not all of us can afford it, either because it can be quite expensive or it is not that a need at all. Whatever your reasons are, I don't really care because I love iPad.
Well, not all times I enjoy using iPad because I get pissed when I encounter errors especially if it does not charge. I'm travelling most of my times and I can't afford to accept that my iPad won't charge. But, I am not losing hope because I know there is a great solution if I found that ipad is saying not charging.
What To Do When Your iPad Won't Charge?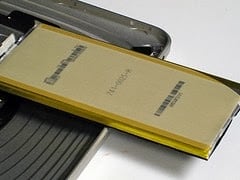 In this article, let me share to you some strategies to do when your iPad won't charge problem. You will receive a notification at the top right portion of the iPad screen if the device is not charging. Before you check your ipad's hardware problem, you need to make sure that there is no software problem in your ipad, you should reboot your ipad first and check if all are ok.
Check if you are using the correct charger. There are actually two chargers included in the box upon your purchase of Apple Inc.'s iPad.
If you are using the computer to charge your device, you need to make sure that the universal serial bus (USB) port is functional.
Never plug your iPad using a USB hub because it won't get proper power.
The exact wattage of your iPad charger is 10 watts, which is a USB power adapter.
Try using another USB port if the iPad won't charge.
You need to know that charging the iPad in the computer will take long.
Have you totally emptied the battery of your iPad? Mostly, you can get the not charging notification in situations like this.
Make sure that the computer you use in charging your iPad is not in standby mode or is not hibernated. You need to ensure that it is plugged in a power outlet.
Check if the

iPad charger

is working. You may use another device to test your charger.
You need to assess whether the power outlet you are using is functioning well.
Reboot your iPad and check if it charges.
Reset your iPad or update it using iTunes. To reset your ipad, you could do this with this step: You should Hold down the home and sleep button for about twenty (20) seconds, You should see silver apple logo, let go and you could try to charge your ipad again.
Another ipad reset trick for your dead ipad:  You could do hard Power off to your ipad, hold down your ipad power button for few seconds until you see the power off slider comes up, then shut down your ipad.
After that, connect your charger to the ipad and left it overnight, and check it in the morning.
If you have tried the above strategies and the iPad wont charge problem is still not solved, there might be some software or hardware changes in your iPad, especially the battery. Here are some steps to consider:

Try removing the battery and then plug it again. You need to be careful in dealing with your battery because you might affect the overall performance of your iPad. If it has a warranty from Apple Inc., then you can visit the nearest Apple store. If you want to take the risk, then proceed. Plug your iPad to the electric power outlet using the appropriate adapter afterwards.

IF you have a problem like iPad not Charging while connected to PC USB, you could watch this video to fix that:

If removing and putting your iPad battery back do not resolve the ipad wont charge issue, buy a new ipad battery. You can buy it at certified and trusted Apple stores near you. Don't try purchasing counterfeits because it will just harm your iPad.

About the Author: