Tips for Ipad Screen Goes Black (iPad Blackout) for No Reason – technology Lovers, One of the trickiest and probably most scary of all iPad issues and errors is the iPad blackout problem. Have you ever experienced it? This iPad screen goes black just happens all of a sudden, and without any apparent reason at all. The ipad screen just turns black for no reason, like it powered off, but the scary thing is that when you connect it to the PC it doesn't recognize it. Don't panic, and don't make a trip to the store yet. Maybe we could still do something?
iPad Blackout Problem Solutions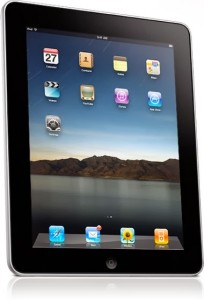 Here are just a few more steps that you could perform before really taking your tablet to the nearest Apple center if you found ipad blackout problem.
First, there's the soft reset. This could be done by pushing the Sleep/Wake button until a red slider appears. It should appear if a certain app or something blacked out. If, after ten seconds nothing happens, then try the hard reset. This is done by pushing down two buttons: the Sleep/Wake button and the Home button. Hold both of the buttons down for ten seconds or more, or until you find a response from your gadget, it should be Apple Logo appear after 10 seconds,  if you see a text like this: "Slide to power off" IGNORE It. You need to know that this reset would not affect your apps, your saved pictures, your important data, your music, movies, etc, so do not be afraid to do this reset. However, if you feel that it's already taking you a full minute and still nothing is happening then you could let go for now.
After the resets, try the recharge. Maybe your iPad just shut down because the battery is empty? OR maybe something happened that suddenly drained the battery (e.g. cold weather), or the ipad won't charge. Plug it in for 30 minutes to an hour. See if there's any response. If there aren't any signs happening that shows you that your iPad is still going to power on, repeat the resets. After repeating the resets and your iPad is still dead, for the last time, sync it with your computer. Sometimes PC's just miraculously read the gadgets that they weren't  able to read the first time. Keep your fingers crossed.
If there's nothing happening, not even a short spark of life, then now is the time to take your iPad to its doctor to fix the ipad blackout issue.
Post Tags:ipad goes black, ipad screen keeps going black, why did my ipad go black, ipod screen goes dark apple, ipad goes black screen, in the middle of a project my ipad pro blackd out what can i do to fix it, how to fix blackout in ipad