Remember when you opened the fresh, new Where's Waldo book from the book store, or you gazed at the picture on the doctor's office when you were little? If you want a piece of your nostalgia back, it is now available on the iTunes Application store for your iPhone or iPod Touch with colorful graphics, and new artwork.
Where's Waldo iPhone Game brings back the solid memories of finding that small little man in crowded places full of action, hilarity, and craziness. You could spend hours looking at a single page in the book searching for him; if you easily get frustrated, you could switch difficulties. There are two difficulties in the application: an adult mode, and a kid mode. Feel like challenging yourself? Go adult. Not so much? Kid mode will work well for you. No more need to throw your book to the other side of the room. Just a simple change of difficulties will get you back into the game.
Not only is the iPhone application amazing, it has received huge amount of positive reviews. With it hovering over 8th place in the application store, it has received an impressive 3 and a half stars; because of this, they are offering it for 40% off for a limited time. It could save you the money you would spend buying a new handheld console, or a new game to take with you on the bus, or train.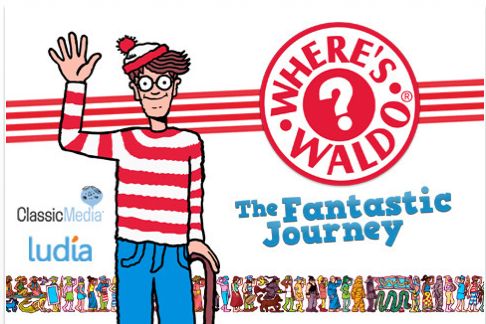 However, what made Where's Waldo impressive was its sheer amount of variety of people, and the quality of artwork. Each theme has its own catch, it could be a Halloween party with people laying on the ground sick, or a Medival Party with everyone trying out the bow and arrow. This mobile version does not respect you to stop and smell the roses; when you are trying to enjoy the artwork that is presented to you, you will run out of time as the timer does not wait for you. It ruins the admiration of the sheer time and effort the authors put into the drawings.

Where's Waldo in the application store offers sheer fun, and a great time killer for any type of situation. You'll have your friends crowding around you while at parties, or people looking over your shoulder to see what you are doing. At a price of $2.99 in the US Application Store, it's a steal. Download this Popular iPhone Game app here.

About the Author: