There are a lot of games available for the iPod Touch, and a lot of them, well….they suck. Not only are most of them just a rip off of a better game, but user made apps can b e especially disappointing, with horrible controls and graphics to boot. But one game that managed to impress me quite a bit was the Aurora Feint: The Beginning game app for the iPod Touch.
Aurora Feint: The Beginning is a strategy MMO game that also double as a puzzle game, where you can make your way through over 60 levels of block puzzles, build your custom character, and play against others, in one of the only decent multi player games for the iPod Touch.
It was created by Danielle Cassely, a well known game creator who has released some awesome apps, and was made in affiliation with Jason Citron. It's truly the most addicting thing I have ever played on my iPod Touch, or just in general, and I am sure you will end up getting sucked in just as I did, which isn't always a good thing. I ended up staying up all night on a Sunday playing against a few of my buddies, and was late for work the next day, which is more or less a consequence you only expect to see in a bad sitcom. But the Aurora Feint: The Beginning app for the iPod Touch is that good!
The best part about Aurora Feint: The Beginning is that this game application is totally free, and it's more then a small demo, so immediately it gets a huge amount of points for that. To learn more about it, check out their official site at http://aurorafeint.com/index.html. To download this incredible app, as I am sure at this point you want to do, go to their iTunes App Store page at HERE.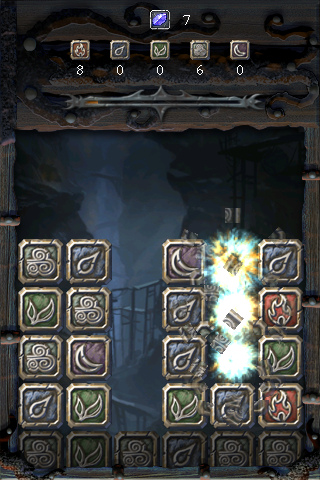 Getting the the Aurora Feint: The Beginning app for the iPod Touch is easy, all you have to do is go to the iTunes, search for Aurora Feint: The Beginning, and make sure you click on the link that leads to the 'free' program, rather then the sequels which all cost between $0.99 – $7.99. From there you just put in your Apple ID (which I am guessing you have, but if not, you can register), and follow the directions to add the application to your iPod. It can also be added to your iPhone, if you have one, a nice little bonus for all of you who like to carry your phone, but not your player.

If you still need more to convince you, check out the many reviews from software sites, as well as users, on their iTunes page. It's obvious that I am not the only one who is obsessed with this game, and that you will love the Aurora Feint: The Beginning app game for the iPod Touch as much as I do. Get it today, and find out why it's becoming the most popular games from Apple.

About the Author: