Remember when you first got your first taste of the gaming world by playing games like Frogger and Pac-Man? Well now the iPod Touch has brought you an even better way to enjoy them now like never before. Simply find the app for the classic arcade iPod touch game you want on your iPod, and be falling in love with it all over again as you play! Most of the classic arcade games for the iPod Touch do come at a small price. But they all also have Lite versions that will let you test it out to see if it's something you really want to spend your money on. Here are some of our favorites!
Pac-Man
Probably the most well-known and recognized of the classic arcade iPhone games is Pac-Man. This version is almost identical to the old and while it gets points for staying authentic with the joystick, it can be difficult to maneuver and get used to. Pac-Man comes for both the iPod Touch and the iPhone and usually costs about $4.99.


Buy this Pac-Man iPhone Games here.
Frogger
Another true classic, get this little frog across the highway and river to safety. This old classic has gotten a bit more of a modern design to the look of it but there's no doubt that it's Frogger old-school through and through. Frogger is also available for both iPhones and the iPod Touch and is cheaper than Pac-Man, usually costing about $0.99.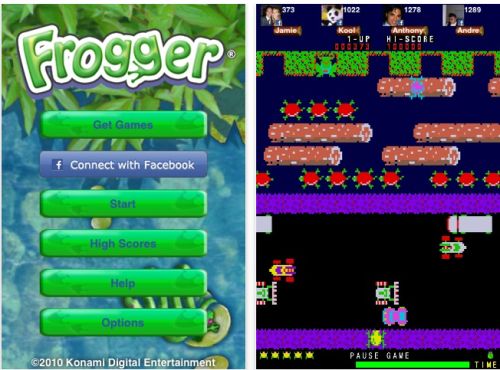 Download this Frogger Game for iPhone Here!
Tetris
This all-time favorite is now also available for the iPod Touch and is made even more fun by flipping the screen to get the blocks positioned just right. The developers of this game have gone to great lengths to make sure that the game play was smooth and easy, and they certainly did their job. Put this great tetris game on your iPod Touch or your iPhone for about $4.99.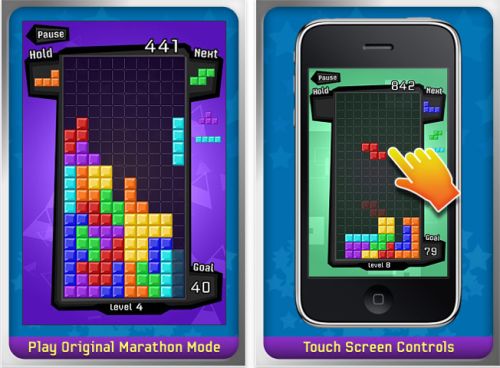 Download this Great Tetris Game for iPhone Here.

These are just a few of the classic arcade iPhone games that are now available for the iPod Touch and the iPhone. There's many more and one that will help anyone remember the good ol' days and undoubtedly, many more soon to come!

About the Author: