What Does it Mean When Your iPhone Screen Turns White.   It is undeniable that iPhone can definitely give you good quality time especially when you are alone and have no one to talk to. You can play games whenever you like, wherever you are. You can watch your favorite shows, movies and music videos or simply listen to your favorite music collections. Whatever you want to do with your iPhone, you can do it. But what if your iPhone screen turns white? What if your iPhone becomes inactive or unresponsive?
When the display on your iPhone screen turn to white without something in it–not Apple logo, no icons, absolutely nothing–that is a real problem especially when you are used to having your iPhone in your hands. Basically, for minor cases wherein the screen of the iPhone turns white, there are three basic steps you can do to resolve it. Please read further to know about iPhone screen turns white problem.
Read: Iphone Purple Screen of Death
Here are some Tips if you found Your iPhone Screen Turns White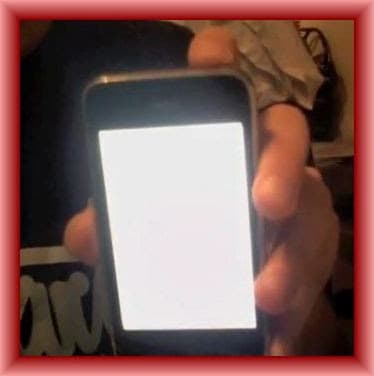 Restart your iPhone
For almost all problems in iPhone, restarting can easily solve them because it refreshes its memory giving new space for new activities. Restarting will simple turn the iPhone off and on simultaneously. You can do the simple restart by simply holding down the HOLD Button which can be found on the top left side of your phone. Wait until the red slider appears on the screen before you release the button. Easily slide it so that it will be turned off. After which, hold the HOLD Button again until you will see the Apple logo appears on the screen.
Restarting your iPhone is also doing the soft reset.
Read: What is True Tone on iPhone?
Reset your iPhone
When the problem cannot be fixed by a soft reset or restart, you should try doing the hard reset. By doing so, you will be able to clear the system cache so that the memory will be left empty enabling your phone to have more memory to use on the next processes. You can do the resetting by holding down both the HOLD Button and the HOME Button together. You have to wait until the screen will flash and Apple logo appears. This is the sign that your iPhone has already been reset and restarted. In most cases, problems like this will always be solved by doing the two processes.
Restore you iPhone
Now, this process may the extent and must not be your first option. However, there are really times when you have to restore your iPhone into its older version so that you can replace the file which may have been corrupted. You must be using your Mac computer or PC in doing so. However, it is advisable to backup your files and data before you do the actual steps in restoring your iPhone.
Check: Tips to Fix Ghost Touch on iPhone
The Bottom Line
If none of the aforementioned processes can fix the white screen problem of your iPhone, consider visiting an Apple technician. You call their Tech Support to make appointment at your local Apple Store and seek support.

About the Author: