How to Update Chrome on iPhone – Chrome is one of the world's most popular web browsers, and for good reason. Google's browser is fast, reliable, and has an impressively active community. The Google Chrome web browser allows users to access web content such as text, images, videos, and voice messages. The web browser also allows users to access bookmarks, browsing history, saved passwords, and downloads.
If users have a google account, they can sign in and do whatever they want with Chrome. This will ensure users are safe when surfing the internet. Users will no longer need to type in their password every time they need to open a new tab. Users can access their bookmarks, history, and other settings as well.
There are definite benefits to keeping Chrome updated on your iPhone. For one, it keeps your browser secure and up-to-date with the latest security patches. Additionally, using the latest version of Chrome can also speed up your browsing experience and make online tasks more efficient.
Update chrome on iphone will allows you to access any website or app that uses Chrome's built-in browser. You can use Chrome on your iPhone to store important documents and files. Chrome syncs your bookmarks, passwords, and other settings automatically so you can continue using them on other devices.Lastly, it can also improve your web browsing experience when using mobile devices in general.
Read: How to Block Websites on Iphone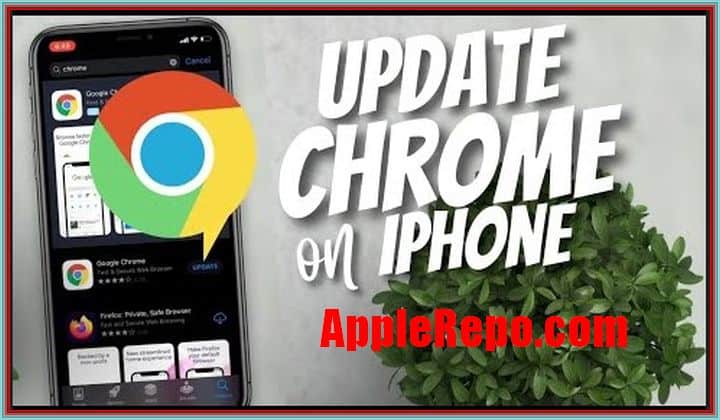 How to Update Google Chrome Browser on iPhone
If you're like most Chrome users, you probably use your iPhone to browse the web and check email. But if you've been using Chrome on your iPhone for a while, you may not have updated it recently. You should update it through the App Store! The latest version has some great new features.
By default, when all-new updates are available, Google Chrome will automatically update by its Operating System (iOS). You can also choose to install new updates when you want, or download and apply them manually.
Here are the instructions to update it manually via itunes app store:
Launch your iPhone.
Open Apple App store.
Tap in the top left corner.
Then scroll down to find Available Updates and look on Chrome.
If it is visible and there is an update, tap Update to install.
If necessary, enter your Apple ID and password.
Done
In conclusion, updating chrome on your iPhone is a fairly simple process. By following the steps on how to update google chrome on iphone outlined in this article, you should be able to have the latest version of chrome up and running in no time. Thanks for reading!

About the Author: