Sending And Receiving Text Messages on iPad – Technology really has a power to be able to do everything that is being thought to be impossible, this is somewhat useful despite of so many issues involving it, today, we all are enjoying the privilege of doing multiple tasks whenever and wherever we may go, we have all the capability of organizing and personally manipulating all of our files and activities, most especially when it comes to communication.
read: 3 best ways on undeleting text messages on iphone
Why Is It That Your Ipad Is Capable Of Sending And Receiving Text Messages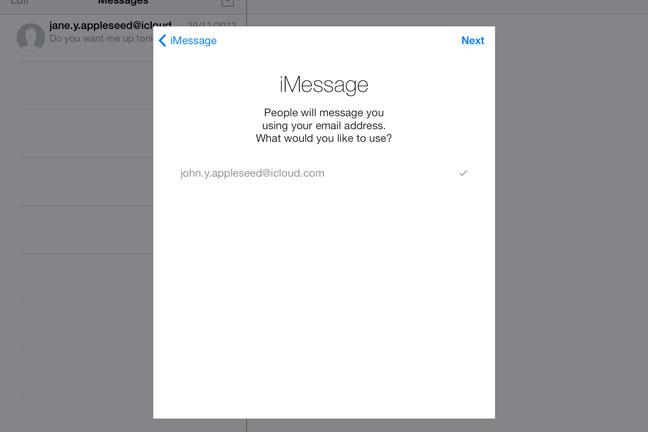 From the time where mobile phones became trendy, that enabled us to send text messages, and do phone calls through our wireless devices called a cellular phone, we considered these features to be everybody's necessity to provide better and cheapest way off communication Technology enhances as time goes by, when cellular phones became smart phones, added with so many features like camera s, radios, and the capability of surfing the internet just like the computer does. Then passed to the latest generation where tablets dominated the world, comes the Apple's iPad product that is considered to be the most high end kind of tablet devices. If you wonder why your iPad is able to receive and even send text messages is because of the messages application that is being installed to you gadget, just like your ordinary cellular phone, you will be able to do communication activities like these.
This ipad feature is possible to all kinds of messages such as the SMS, your ordinary text message, MMS or your multimedia messages that includes your images and animations and the iMessages, which differs with any other devices for it is considered to be exclusive for those who use Apple products, this iMessages is giving you to send all these kinds of messages for free, with just a use of a WiFi, you will never we worry about text messages charges anymore. All you have to do is to set a plan for this feature by letting your carrier know that you want to have a text messaging plan,you will bee given instruction on how to turn on you iMessage feature on your phone and that will be the time for you to enjoy your communication features free of any charges. You only need a WiFi signal in order for you to do such, then if issues may occur, you may contact your carrier's customer service hotline in order for them to be able to assist you in regard to your specific issues.
This is how amazing technology have for us, we also have the duty of using these with all responsibility, the easier the means of communication is, the more the abuse happens. We are all taking advantage of what this company has made, the idea of an instant everything is making our lives so comfortable and accessible, this is how our planet is run by technology and all of these "i" devices, making all things possible for all of us, but do consider all precautions for our own privacy and safety.