Tips to Fix iMovie Crashes on iPad
– iMovie is probably one of the most basic video editing
apps
out there. If you have an iPad, then you most probably have the
iMovie app
already. It's not very expensive, in fact, it's even one of the cheapest at just $4.99. It boasts of a lot of different features, one of which is its easy usage. With just a few taps, you could already easily finish making and editing a new movie.Don't underestimate it as well, because even film makers use this app sometimes in developing short clips.
Another plus side is that the
iMovie app
enables you to share your
videos
much faster – even faster than the iMovie on Mac. We could only argue a little bit on the quality, not with the iMovie to blame, but on the iPad's
camera
. Hopefully, when the iPad HD or the iPad 3 is released, it would offer a camera that is more advanced as compared to the iPad's camera right now. Only then could the quality of the pictures produced with iMovie could be maximized.
iMovie Crashing Problem on iPad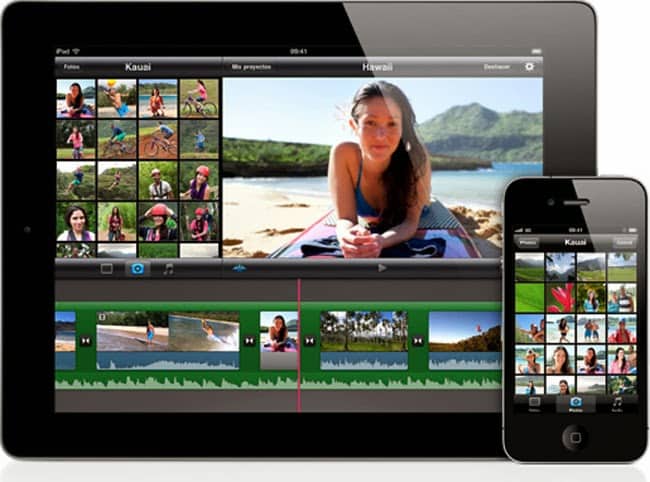 Though the down side of this app is that it has a few issues. The first one is its compatibility. It's a little bit difficult to import and edit outside videos on iMovie. Meanwhile, it's also difficult to play iMovie-created videos on other gadgets other than another

iPad

. Hence, if you're intention for your videos is to allow them to be played on different devices, then you're going to have a problem with the iMovie.

Finally, the most significant issue that the iMovie has, is that

iMovie crashing problem

. Other apps have their own share of

crashes

as well, but when it comes to memories, or a video that you have worked on for hours, then that's a whole new picture. Just think about it. It's the day of your baby's first step, or first word. You got in on your iPad. You decide to edit it and make it more endearing. You delete the original because the new project is much better already BUT suddenly, the app crashes. You

can't open the app anymore

, and most importantly, your video project is nowhere to be found.

Let me

show

you another scenario. You have shot a really good movie. You're going to submit it as an entry to a video contest, or film fest, perhaps? You're done shooting, and you have been tapping on your iPad for three hours already. Just when you try to put on the final touches, or the credit roll, the same thing happens. The iMovie app crashes, and your project is gone.

Unfortunately, there is no solution to solve the

imovie crashing problem

for now. However, there is one thing that you could do if you're an iMovie user. You can sync your videos with

iTunes

. Yes, whenever you create a milestone on your editing process, save it on

iTunes

. BACK-UP.  That is probably the best compromise for now, so the next time that your

iMovie app crashes and freezes

, you won't go bonkers on the project that you have lost because you have backed it up on iTunes.

About the Author: