Jaadu VNC App is developed by iTeleport, Jaadu is a virtual network client (VNC) application for the Mac, ipad, iphone and iPod Touch that allows you to view and control computers (both Macs and PCs) on your local network using your mobile device.  It features auto-discovery, a local keyboard application and display of local machines at their full resolution, among a host of features.
Released by iTeleport, the network app will automatically scan and find any machines on the network when you first launch it.  You can save connections – including login details – for use again later.
O'Reilly featured Jaadu VNC as the "Best App For Remote Desktop Access"!

iTeleport is what many have called the best iPhone application ever…

"…unbelievably wicked!"
— David Pogue, New York Times

"…a winning application."
— The Washington Post

"Best. iPhone. Application. Ever."
— The Boy Genius Report
Once connected, you can view each machine's desktop display right on your iPod Touch in their native resolution.  You can zoom out for a full-screen view or zoom in to look at individual screen details. You can control the screen by tapping and swiping your fingers across the screen,  mimicking mouse actions, allowing you to open apps, scroll through documents, drag and drop files and other operations.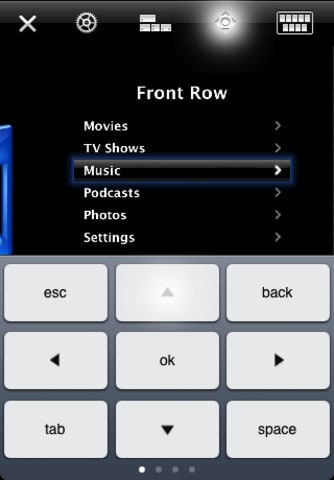 A local keyboard is integrated with Jaadu VNC, allowing you to make textual input to any application on the networked machines.  Any text you enter is echoed on a small area above the keyboard so you can keep track of what you're typing, even if it takes a while to appear on the network display.
Jaadu is not yet perfect and some bugs will appear on occasion.  Still, it's a powerful VNC (actually, it's the best one available on the iPod Touch) that should prove handy when you're managing a network of machines, whether for home or business use.  Make sure to download updates – a few have been released that fixes several issues from the original app.
Jaadu VNC App Video Demo
Here are some video demos of this great Remote Desktop for Windows and Mac app:

iTeleport for iPad and iPhone:


demo How to Connect your iPhone or ipad to Windows or Mac


You could play computer games from your iPhone, Watch the demo:


Watch other Videos from This page.

You could get This Jaadu VNC Remote dekstop App for your iPhone or Ipad from Itunes apps store here.

About the Author: