Jumpship Thrust Control 2 iPhone App Review
Give Jumpship Thrust Control 2 iphone game a try – we promise the top-notch graphics and the old school side-scroller "action" nature of the Jumpship Thrust Control game will have you hooked.
It's a throwback to the days of Atari and Commodore 64 video gaming but with 2012 style graphics!
When I say "new game" Jumpship Thrust Control is actually a
completely re-vamped and much improved version of an existing game from the team at Monkeybin Studios; you have to steer a spaceship through many different types of beautiful but hazardous terrain, navigating many evil obstacles in the way!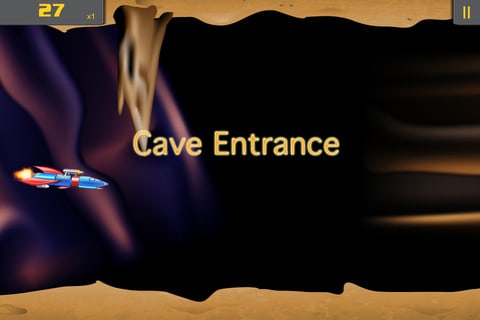 Gamers said the previous version was too difficult and there was nothing to cater for the serious gamers over the casual gamers.
The many improvements in the new version of Jumpship Thrust iphone game include 3 different player modes (beginner, intermediate and expert) plus 5 new terrains to master and easier controls for the spaceship; there's also a training mode built in to get you up to speed with controlling the spaceship before you try the beginners' level for real.
Download Jumpship Thrust Control from iTunes apps store here.