Don't ya just love your iPod Touch? With thousands of songs and video, not to mention all the iphone apps and podcasts, what's there not to love about the Touch? Well, it does have one inherent flaw that, even if you jailbreak it, you won't be able to do. And that's listen to your iPod Touch in your car. Sure, you can listen to it anywhere else but, put those headphones on in your car, and you have a serious safety issue. While the situation may seem hopeless, and you may think that you're destined to only listen to your car radio, there are a few things you can do. Here are some simple solutions for listening to your iPod Touch in your car.
How to Play Your iPod Touch in your Car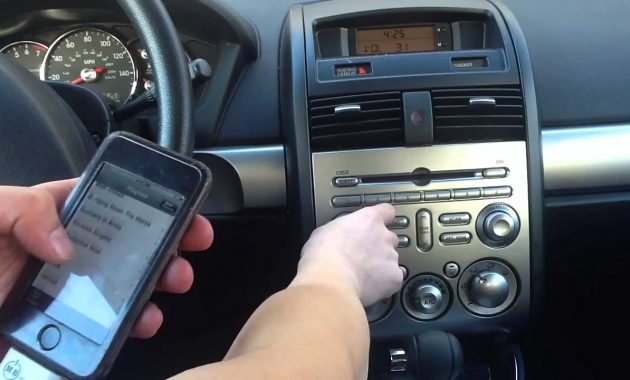 Cassette Player
If you have an old tape deck in your car, you can use this to play your iPod Touch in your car. There are tapes cassettes available that are made especially for playing your iPod in your car. It's a simple tape that has an audio cord attached to it. This cord comes out of the cassette and attaches to the iPod while it's playing. The cassette player then reads the audio signal from the iPod instead of from the reel of tape that's in the cassette. These are fairly cheap and can be picked up for about $10. You'll lose a little bit of sound quality, but will be able to listen to all of your favorite songs! The downside? Your iPod will not charge while listening to it.
FM Transmitters
If you want to be able to charge your iPod Touch while you listen to it, you might be better off with an FM transmitters. These cost around $30 and will charge your iPod while you listen to it. These transmitters simply plug into your iPod and then plug into your car's cigarette lighter or electrical outlet. Simply set it to the FM station the instructions indicate and voila! You'll be listening and charging your iPod Touch in your car in no time!
Aux-in Connector
These connectors can cost you anywhere from $75 to $100. These are special cords that are made to fit into more modern cars that have been designed with a special outlet for an iPod. One end plugs into your Touch and one plugs into the outlet that has been made specially on the radio console. If you don't have a modern car, there are many car stereo systems that can be installed yourself, and that will have this outlet available on them.
Car Stereo for iPod
These are different from the Aux-in connectors because they are stereos that have been designed to hold an iPod. These are also your most expensive option as they usually cost more than $300. But it will also do everything that you need it to do. It will play your iPod beautifully, you'll lose no sound quality, and it will charge your iPod while you listen to it. The downside? They're also uber-expensive!

About the Author: