Appoday is an app for the ipad, iPhone and iPod Touch devices that works on a similar system to the Groupon website. The idea of the application is that it showcases the best free apps in the form of a daily offer. The app will allow you to discover apps that would usually be paid for but that on a certain day, are available for free. The app is completely free of charge to download and the app deals are always free apps.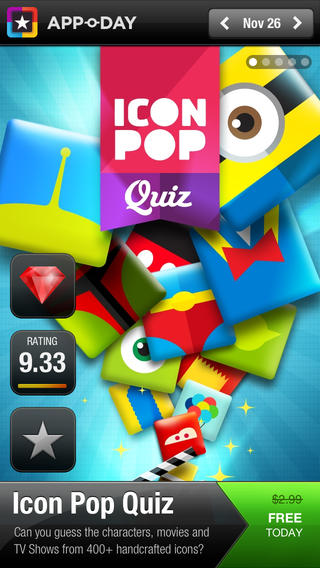 The Appoday app basically allows you to discover some of the best apps out there and allows you to be able to get them for free. One of the cool features of the app is that it allows push notifications. This means that you can get a daily push notification which will alert you of the free app and you can then choose whether or not you want to download it. The app has been very well designed and has a similar UI to the Groupon app. The app always displays today's, yesterdays and tomorrows surprise. The app also has great social media integration so you can share the apps that you download for free with your friends and share the love.
If you become a member of the app, you can also be given the opportunity to get exclusive deals on the best games and apps and also be entered in  to prize draws to win great prizes from the apps partners.
You can download Appoday free app deal of the day for your iphone, ipad or ipod touch on the iTunes app store free of charge here: http://itunes.apple.com/gb/app/appoday-free-app-deal-day/id492105097?mt=8