My Word Coach: Improve Your English Skills With Your iPod Touch
My Word Coach is an iPod Touch app that looks to expand your vocabulary, using a series of mini-games whose results are aptly tracked to determine your development. It's probably going to take a while before I discover whether this really helped me or not – you'll notice, though, once I start spouting big words with reckless fervor.
Even if it doesn't work, though, this thing sure is a lot of fun. It has over 16,000 words, taken from the Cambridge Advanced Learner's Dictionary – one of those word books for really smart folks. You can choose from several animated coaches with varying personalities, each of whom keep close track of your progress and provides you with sufficient feedback after each exercise. It offers several mini-games, each of which is designed to help your vocabulary training, allowing you to expand your abilities without getting too tedious.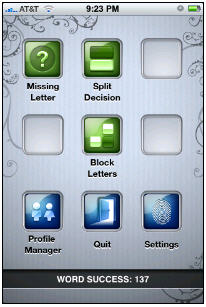 As a way to help improve your ability to express yourself in the English language, I think this game is an easy fit. The games are also incredibly fun, the graphics highly polished and the learning sequence very well-thought out. I wish all iPod Touch games can flow this smoothly because it's a really awesome experience. I've seen more than my share of educational games and few of them – at any platform – come close to achieving their intent the way My Word Coach does.
By the way, I discovered this app while registering to get email alerts for "educational games" using OneJuicer. The iPod Touch and iPhone app is currently available for $4.99 from the App Store.