Babblemania Spanish iPhone App Review. A new language is really fun to do whether you are a child or a full-grown adult. It really gives people an extra challenge and spice to their educational experience. Babblemania Spanish App is a very fun ipod touch game that allows you to use a variety of characters and games to teach and learn the Spanish language. It is a very interactive learning aide that would definitely give excellent results.
What's Babblemania Spanish iPhone App All About?
A Babble named Furley will be the educator or facilitator in Babblemania Spanish. You could choose from a myriad of learning games wherein you could win "Winner Badges" when you get through a level successfully. The "Word Vault" will contain your mastered Spanish words. It has associated pictures that will help kids remember their Spanish words when they look at the Vault again.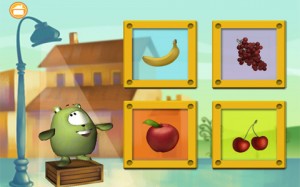 Babblemania Spanish iphone app is like the Rosetta Stone that is for adults. Furley get to work by showing kids the definition of the Spanish words. After that, the kid is asked to choose from a selection of lined up words. This application is developed by a leading researcher in linguistics that is why Babblemania Spanish is very effective. It has a set plan that has 16 Spanish names of vegetables and fruits and other useful words.

Babblemania Spanish app for iphone is a very efficient way to immerse your children in a fun learning environment. Here, Furley is very detailed and the voice that was given is very appropriate. All the instructions are very clear and very understandable for children.

But there are times when loading glitches do happen. This usually happens during loading of the application itself. If only the loading time always turns out okay each time, then the learning experience will be much better. The human brain is very capable of learning more than one language. Learning Spanish is definitely one of the best languages to learn since there are so many people who speak it. If your child gets to learn another language at a very early age, then it would be easier for him/her to learn other languages as he/she grows up.

Babblemania Spanish iphone app can be a great beginning to a promising learning experience involving language and culture. This application makes educational games a very positive thing for kids. This gives the kids a positive outlook when it comes to learning. If you are into fun and learning, Babblemania Spanish is the perfect way to get things started.

Download Babblemania Spanish App in iTunes Store Here.

About the Author: